How to sell your site's traffic with HilltopAds?
How to increase your earnings from traffic selling and what steps to take to join HilltopAds system. The step-by-step guide helps you to verified your website, create direct/smart links and monetize your traffic!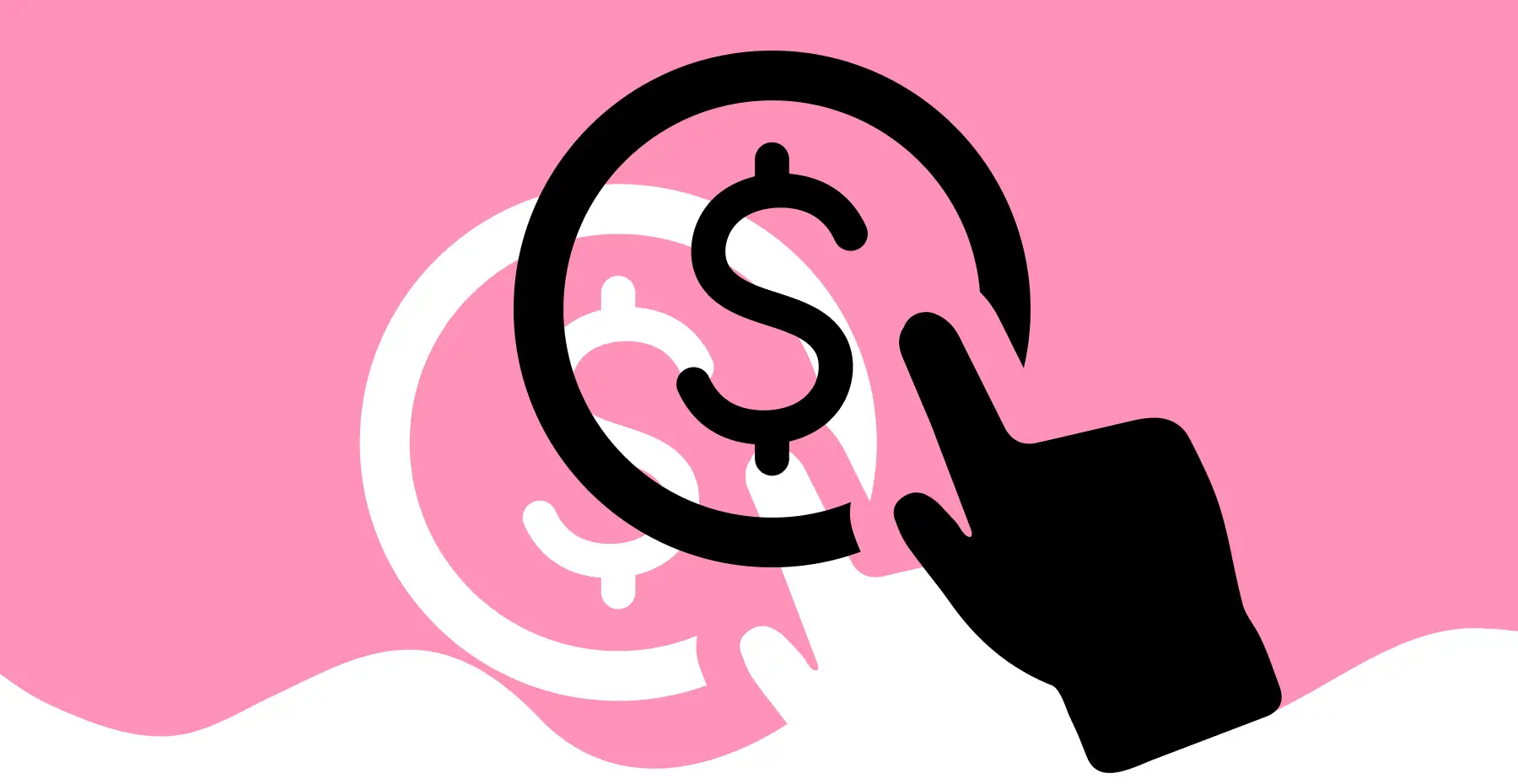 Data is current as of 11/14/2021.
HilltopAds, the International affiliate marketing network, has been helping thousands of pleased publishers to monetize their websites' traffic, providing them with a steady income. This time we will tell you how to increase your earnings from traffic selling and what steps to take to join our system: site management, ads appearance and withdrawal of money you earned.
First and foremost, you need to sign up at HilltopAds as a publisher. Otherwise, you won't be able to add any sites and place ads on them. An accessible and valid email address is essential since you'll receive a confirmation letter.
More on signing up is here.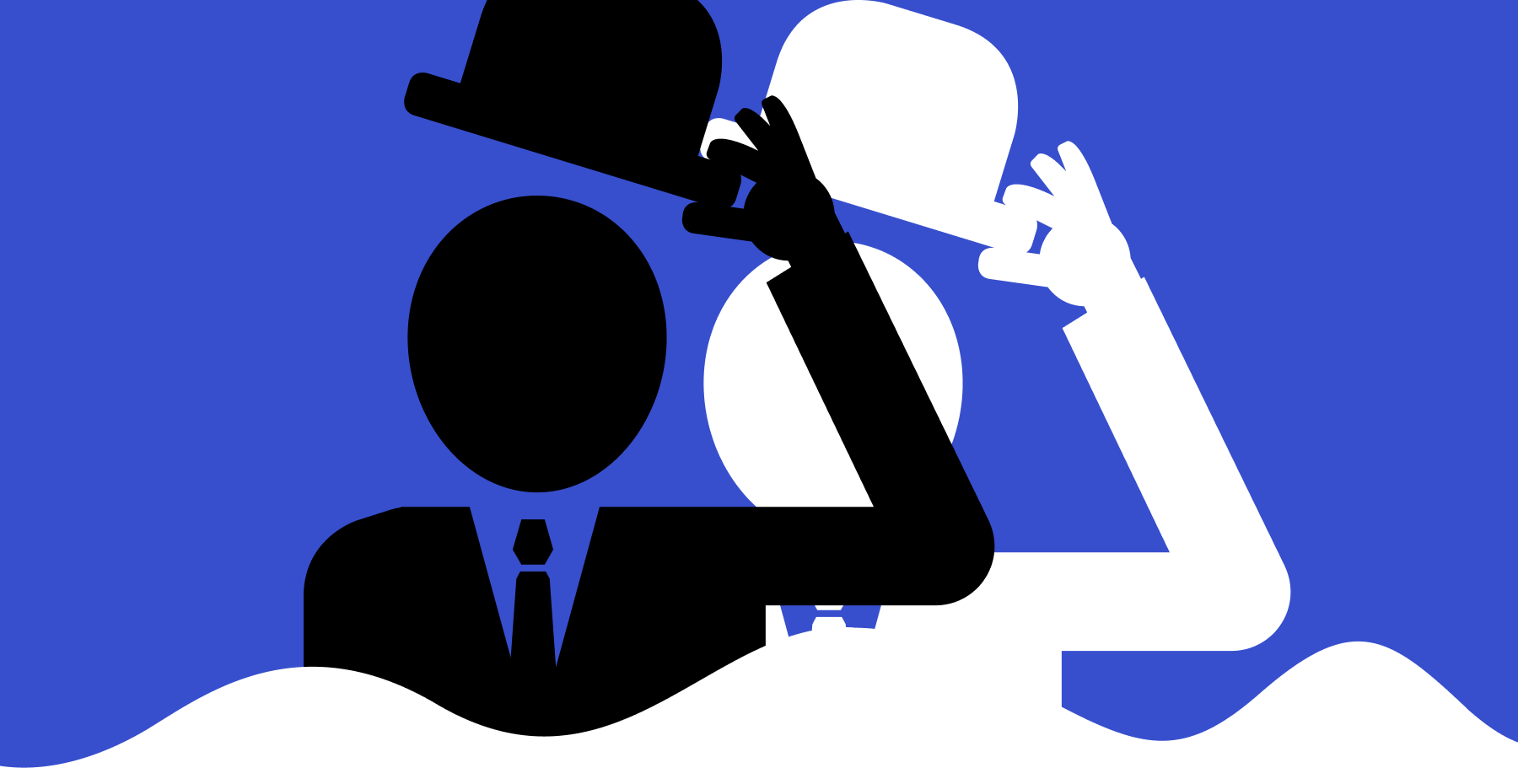 ---
I have a website or blog.

You can add, edit and remove sites from your publisher account's Manage Sites & Zones tab. If you want to start earning income, press Add Site, enter its URL, pick a traffic category (mainstream or non-mainstream) and confirm everything.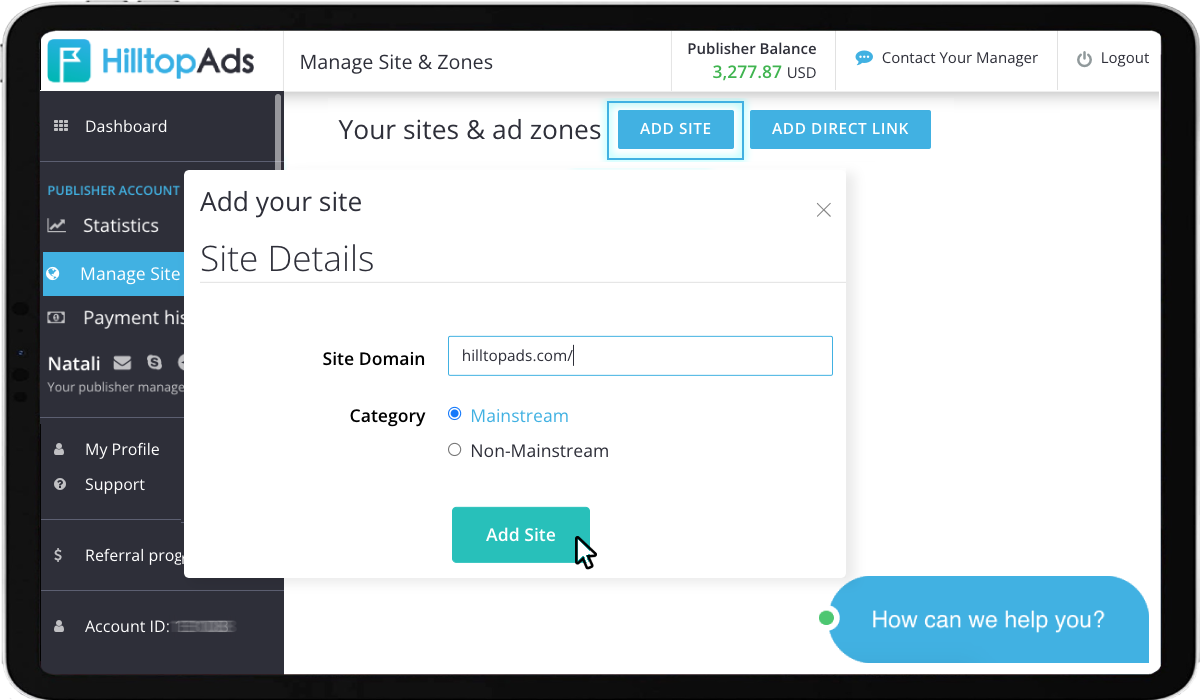 After that, your site needs to be verified. To do so, choose one of these two steps:
Upload a file to the root folder of the site;
Insert a unique <meta> tag in the HTML-code of the main page.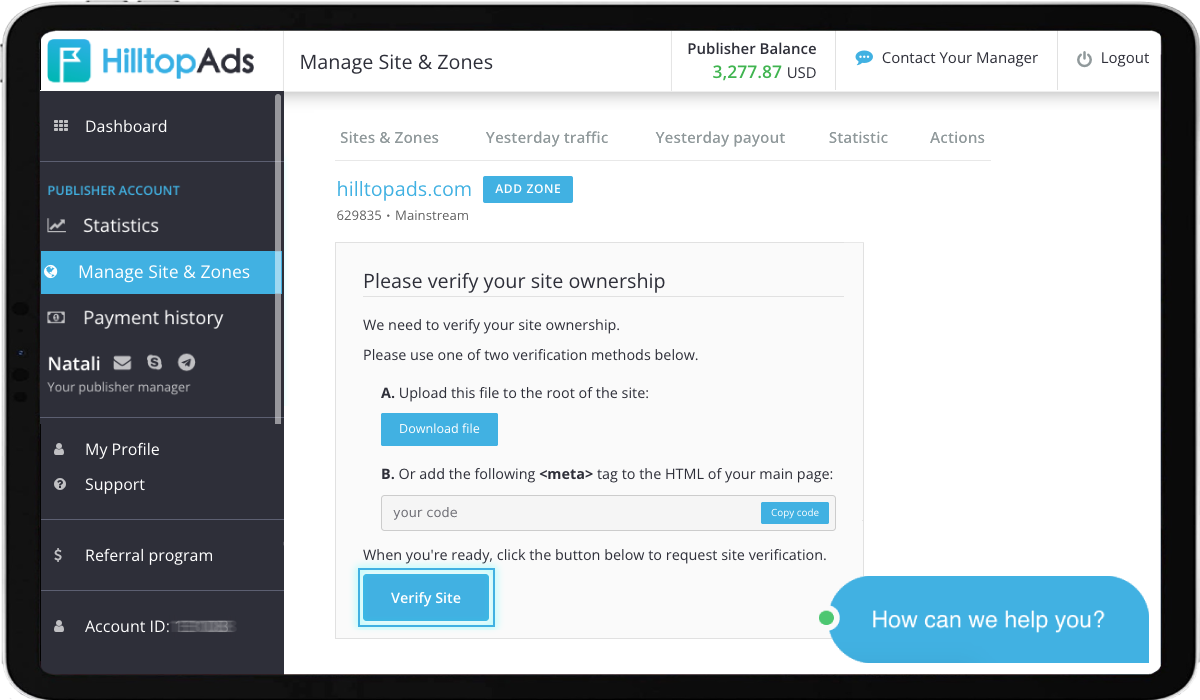 Press Verify afterwards. This step is vital because if you don't do so, you won't be able to earn money.
After verification, there are going to be several ad codes available. You can also choose which ad formats will be displayed: POP's notification, VAST/VPAID or In-Page pushes. You can choose formats by clicking Add Zone right next to your added and verified site.
I have a group on Facebook and other social networks.

If you want to start making a profit from the audience of your community, you need to follow these steps.
First of all, go to the Manage Sites and Zones tool and press Add Direct Link, insert your group address and choose traffic type between mainstream and non-mainstream (18+).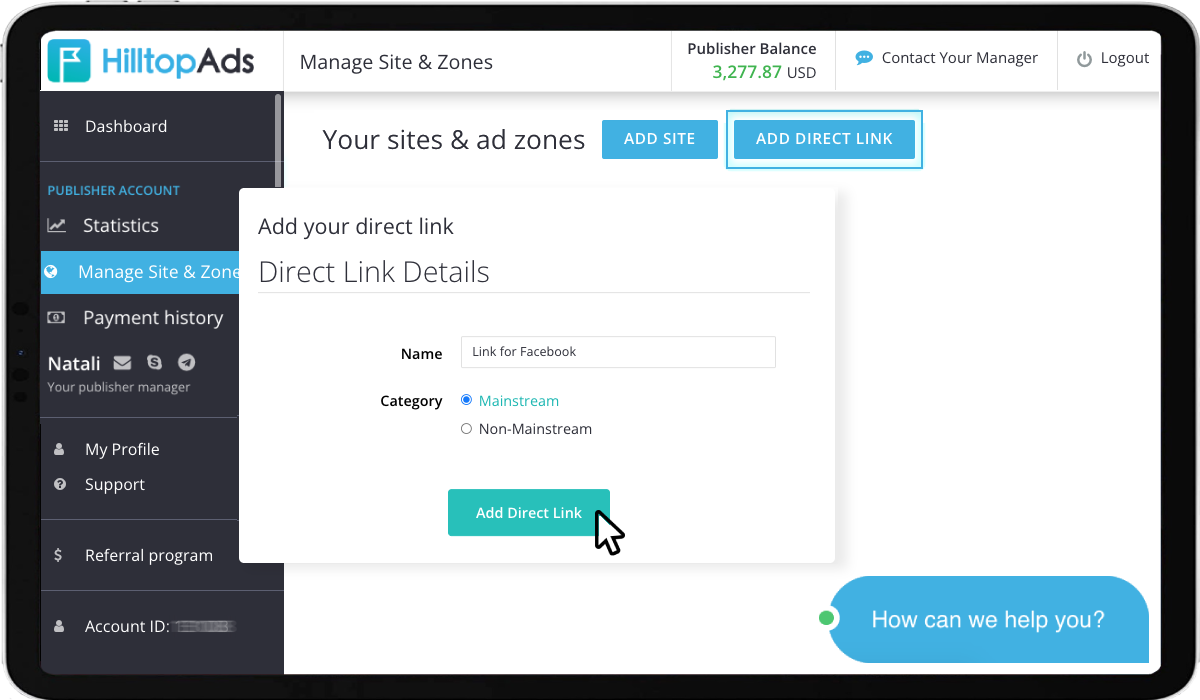 Then sites and zones will show you what you've just added. Press the direct link button next to your community name, copy it and add it to your posts, pictures and videos.
---
Multitag format.
Multitag works like an autopilot for publishers. You install the script on your site, and then Multitag works instead of you: it analyzes the content of your site, audience activity, data on GEO rates of your audience and shows the most relevant and highly paid ad format.
Multitag is a unique HilltopAds advertising code. By placing it on your website, the publisher immediately receives 3 important advantages:
You don't need to place multiple ad codes separately for each ad format.
No need to spend hours analyzing the right ad format for your site's audience.
Get high CPM rates and perfectly matched ads for your site.
Read more about Multitag in our guide: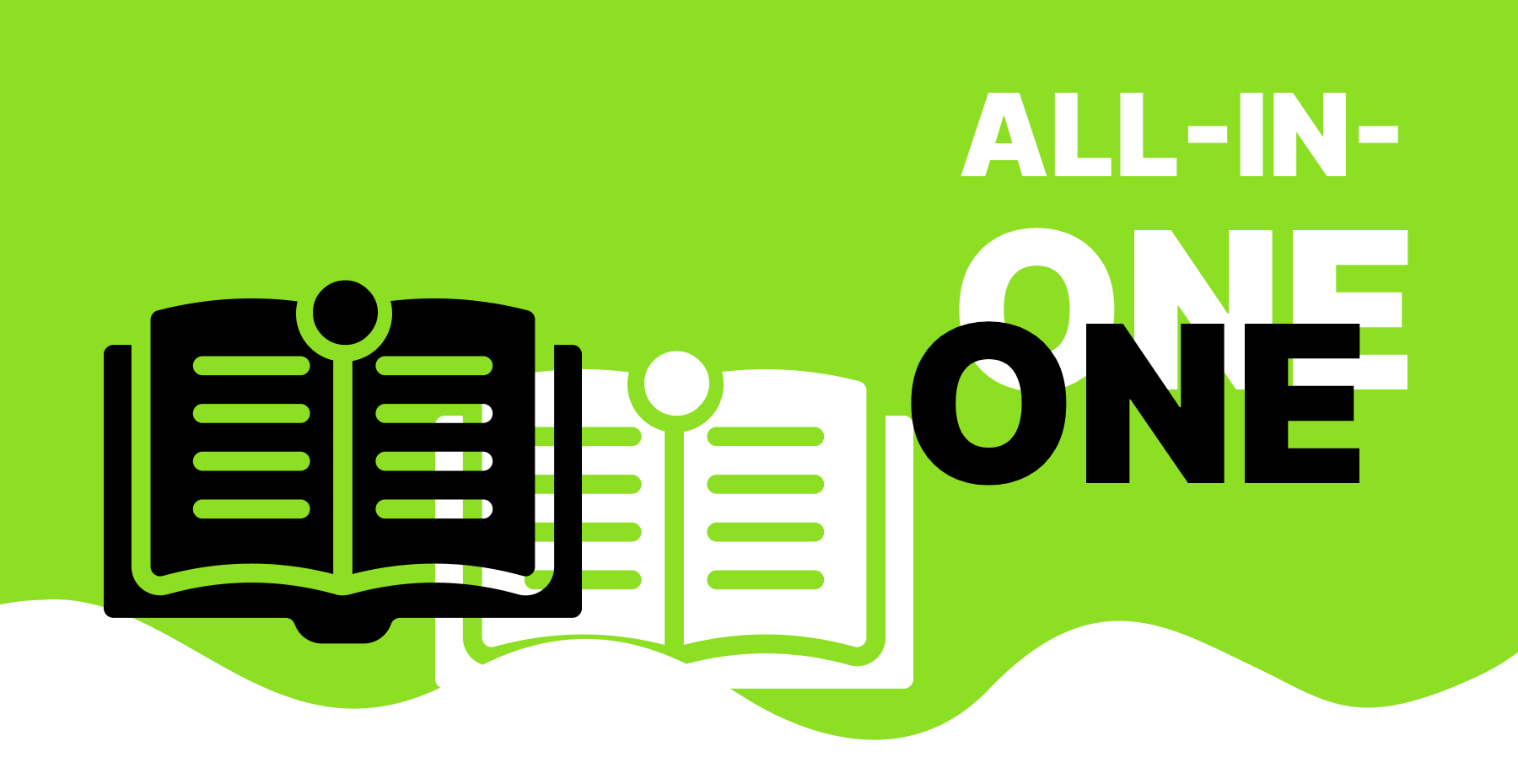 ---
Why HilltopAds?

Our network has an extensive list of advantages. One of the most important is that there are no restrictions regarding websites' types: e-commerce, dating, socials, downloads, entertainment, movies and so on. We work with a variety of categories.
We also provide professional support to our users and accept sites with any traffic volume, but you should understand that the low amount of visitors leads to a lower income. However, it doesn't affect the eCPM of a source.
The income and any financial interactions are a subject of importance. HilltopAds works with the Net7 system – payments are transferred to you every Tuesday or by request.
You need to fill in Payment Information on the "My Profile" tab to receive your payments. Available payment systems are PayPal, Wire Transfer, Paxum, Bitcoin, USDT, Webmoney, ePayService.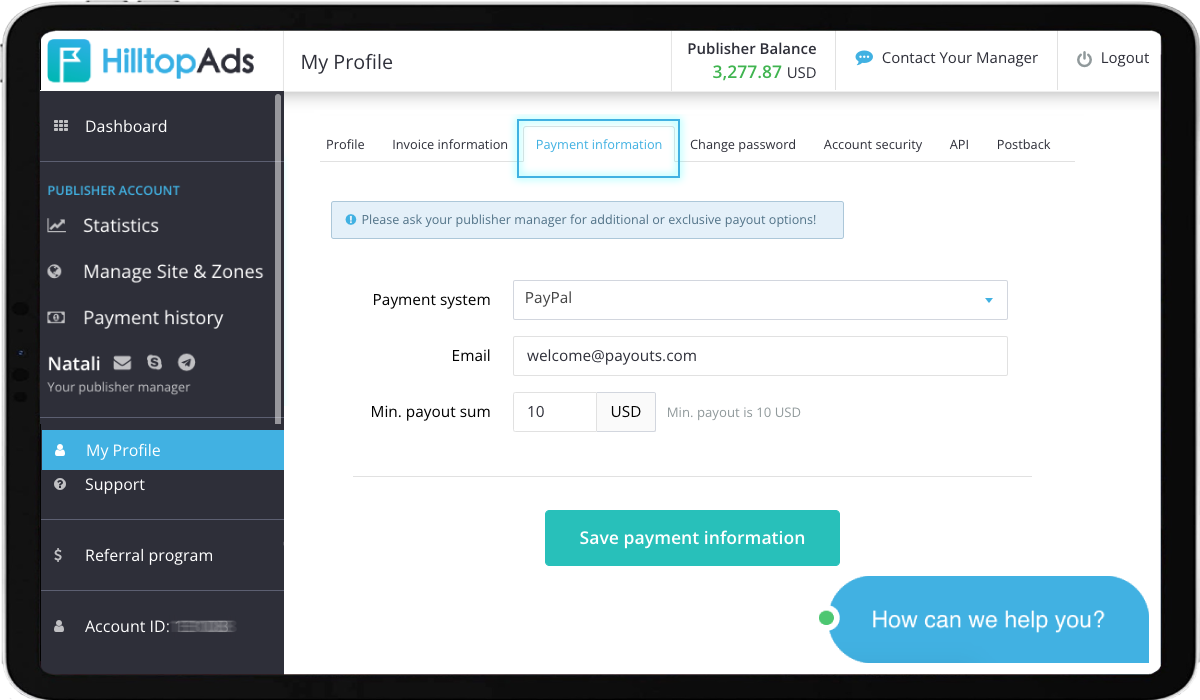 If you've done everything correctly, you would be able to receive your first income for your website's traffic. Good luck!
Join HilltopAds and monetise your traffic!
---
💡
Stay tuned! Join HilltopAds on Telegram!