Data is current as of 01/01/2021.
About payment methods and transaction fees.

Go to the "Add Funds" section and select the required method.
You can make a deposit via PayPal, ePayService, Capitalist, Tether (USDT), Paxum, Wire Transfer and a Credit Card.
A Credit Card is available upon request. If you would like to fund your account with a credit card, you will need to contact your account manager for approval. Contact details you can find on the left side of your account. Be ready to provide the photo of your ID and the photo of the credit card with the same name as on the ID.
The minimum deposit is 50 USD for all payment methods except Wire Transfer (it has 500 EUR as a minimum deposit amount).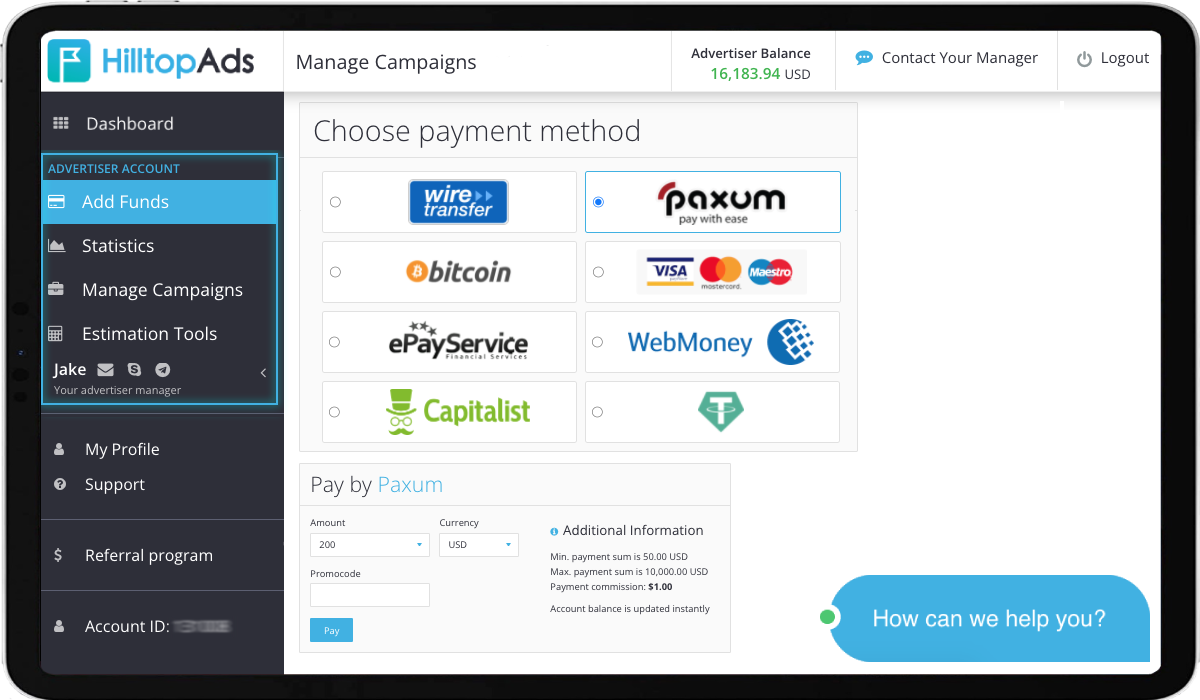 Where can I check my current balance and spendings?

You can find your current balance at the top of your screen in "advertiser balance". To check your spendings you should go to the "Statistics" page and choose the time period and other settings. After that you can click on "get statistics" and you'll see your spendings in column named "Spent, USD".