Facebook traffic at HilltopAds.
One of the most extensive social networks is now available for HilltopAds advertisers and publishers! The article tells how to target a campaign at Facebook users and monetize your Facebook community at HilltopAds.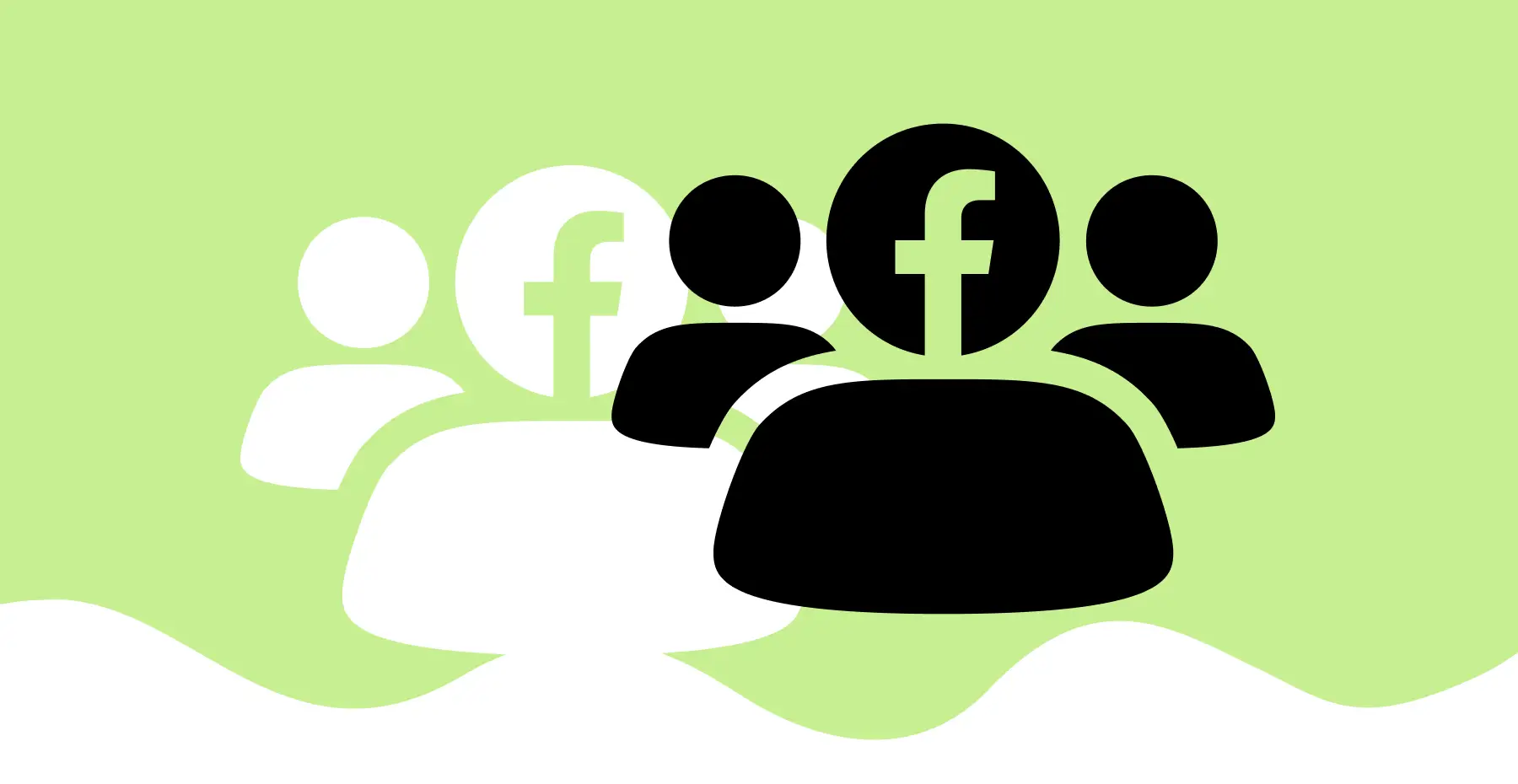 Data is current as of 01/01/2021.
One of the biggest social network is now available for HilltopAds advertisers and publishers!
Ad campaigns on Facebook.

Facebook offers its advertiser various opportunities for new clients attraction, worldwide reach and target audience for any offer possible. However, launching an advertising campaign from a Facebook ad manager can cost a pretty penny. Facebook is very complicated to work with because of its restrictions, placement options and CPM rates reaching more than $1000.
We want you to enjoy the process of launching an ad campaign and be sure of its excellent results and cost-effectiveness. That's why you can target your ads to Facebook traffic, including Whatsapp users and Facebook mobile app audience.
The ad format available for this type of traffic is mobile popunder.
How to target a campaign at Facebook users?

Go to your HilltopAds advertisement account or create it using this link;
Create an ad campaign and choose mobile popunder as a format;
Add a link to your advertised page to the Final Destination URL field;
Choose Facebook Browser in a list of browser options while editing targeting settings;
Set up the rest of options — geolocations, operating systems, days and time of advertisement, connection type etc.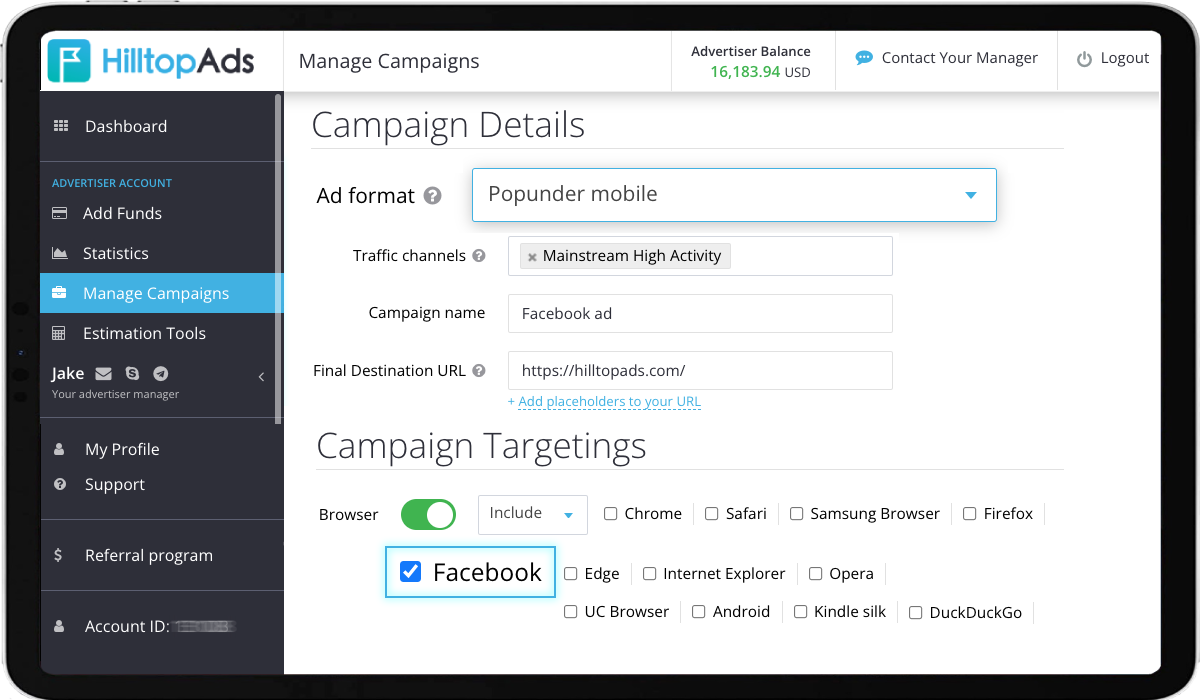 Make sure your balance is positive. The minimum amount for a deposit is $50. You can top up your account via PayPal, Credit Card, Wire Transfer, Paxum, Bitcoin, Tether (USDT), Webmoney, Union Pay, ePayService and Capitalist.
That's it! The only thing left in publishing your campaign is checking the stats live and editing parameters if necessary.
Campaigns created with HilltopAds get verified immediately, and ads start showing right away, unlike Facebook, where moderation can take up to several hours.
You can check supposed statistics in Estimation Tools, but we can surely say that CPM of campaigns like this varies from $0,2 to $6, depending on your chosen parameters.
Get a higher conversion rate with HilltopAds right now! 💚💙
---
Facebook community monetization.

If you run a popular group on Facebook, you have an amazing opportunity to get paid for your audience.
Go to your HilltopAds publisher account or create it using this link.
If you want to start making profit from the audience of your community, you need to follow these steps:
Go to the Manage Sites and Zones tool;
Press Add Direct Link;
Insert a link name and choose traffic type between mainstream and non-mainstream (18+). Press Add Direct Link button;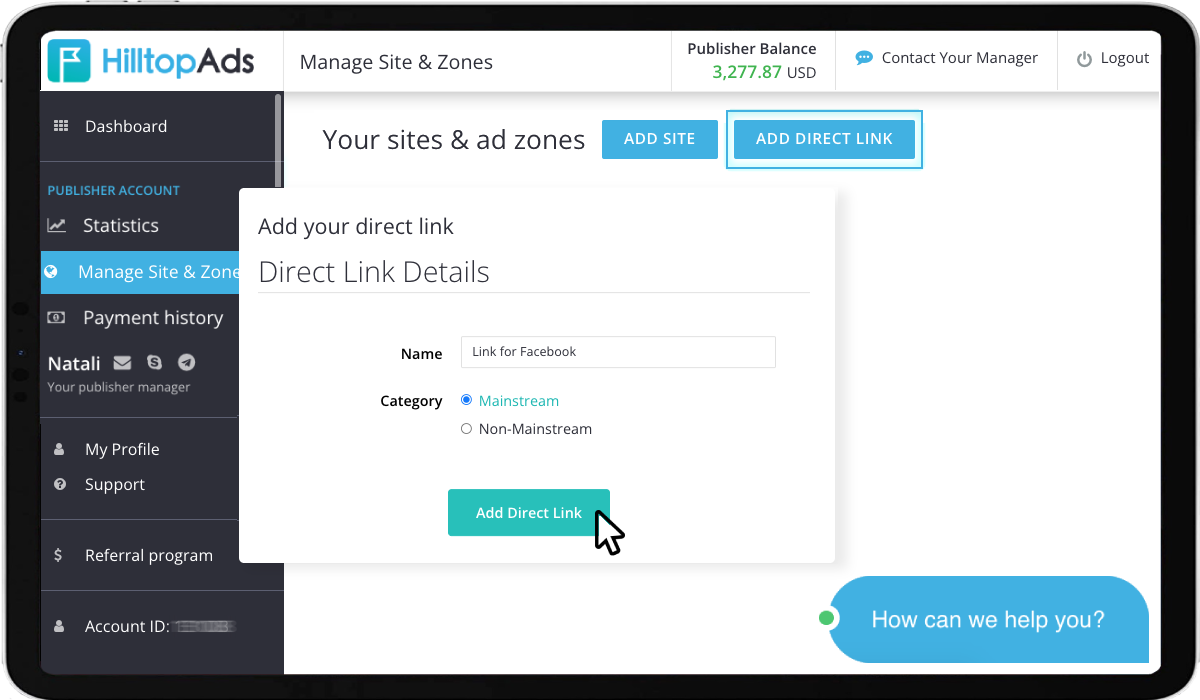 Then Your sites & ad zones will show you what you've just added;
Press direct link button next to your community name, copy it and add to your posts, pictures and videos.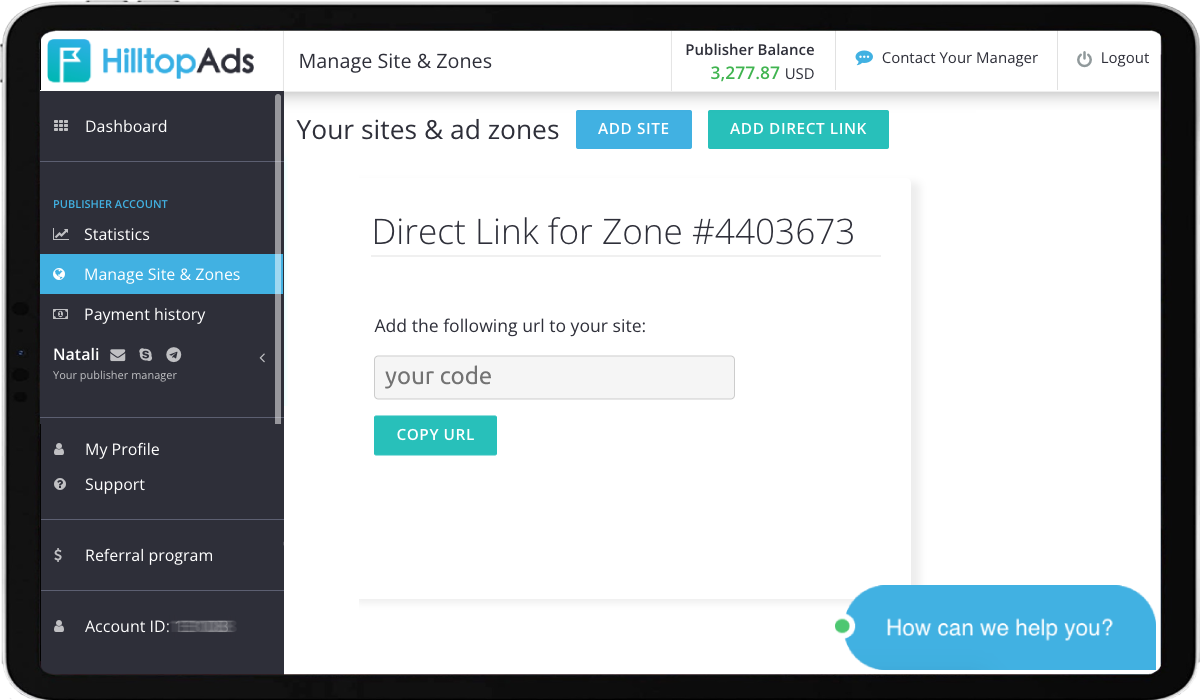 What is this useful for?

If you publish ad links on your page, direct links in communities are an amazing way for you as a group owner to monetize the audience and have a consistent income. It's also very helpful to advertisers in a way of publish ads on Facebook directly and not from Facebook's own advertiser's account.
How much would the income be?

The amount of reward you get by publishing a direct link depends on countries your group members are from and devices they used. You can see the average amount of income from leading locations below.
Sign up, add your community and start monetizing your audience with HilltopAds right now! 💚💙
---
💡
Stay tuned! Join HilltopAds on Telegram!