Black Friday 2023: Marketing Strategy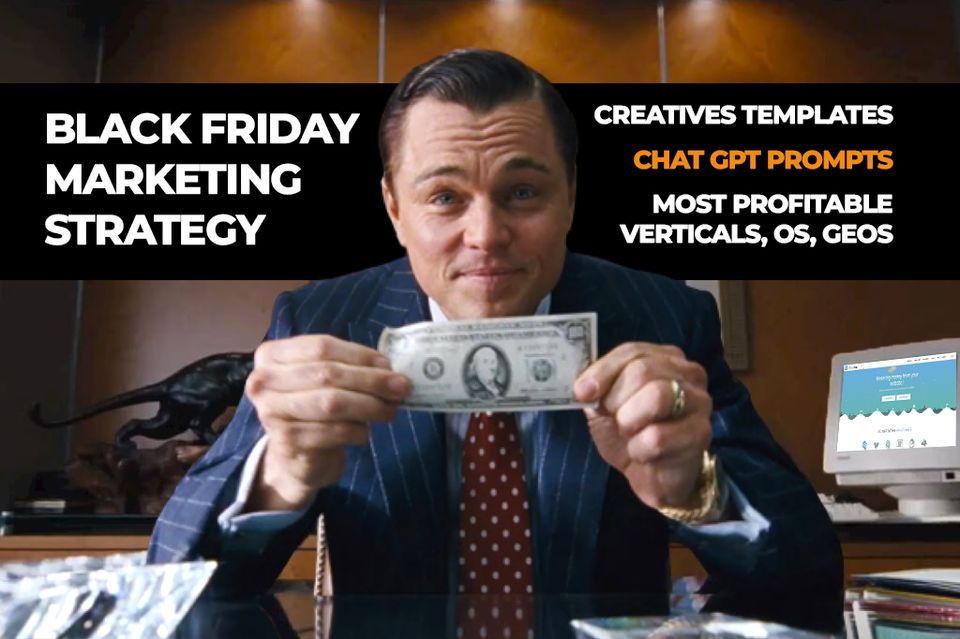 What's the Big deal about Black Friday..
A wise man once said:
"The three most important days in advertisers life are the day he starts running ads, the day he gets revenue from them and Black Friday shopping day".
But let's put jokes aside: discussing Black Friday marketing strategy is serious.
In this article we won't overwhelm you with data about the potential of BF for marketers, and massive complex graphs showing increasing customer interest in spending significant amount of money during this period as well. Instead we will give you insights like:
Contents:
Prepare For What's to Come..
Best performing: verticals, OS & devices, and GEOs
Technical approach of a landing page: loading speed, operating issues
Making ad creatives and polishing a landing page: tips, tricks and tools
2. Don't Jump to Conclusions, Jump to Analytics
Trackers to monitor campaigns effectively
Automatic Optimization to exclude unnecessary traffic sources
Optimization
3. The Secret Ingredient is..
Feeling green light to know more about Black Friday Marketing? Then let's roll down straight in it!
A little spoiler here: we hid exclusive coupons somewhere in this article to encourage advertisers to launch more ads on a Black Friday. So keep your eyes open! Read article, upgrade your knowledge and use special promo codes to increase your revenue even more!
Prepare For What's to Come..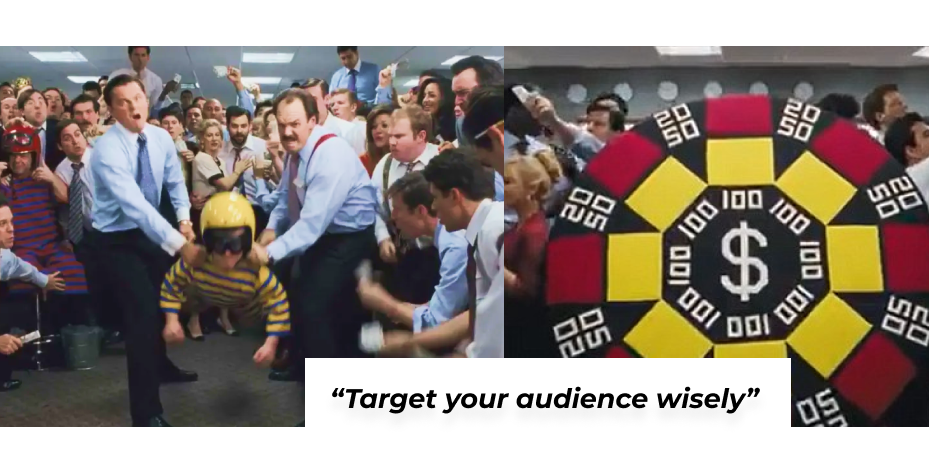 Step #1: Recommendations for ad campaign settings
The better you know your audience, the higher engagement rates you can have by implementing this information into your marketing strategy. We know that conducting deep analyses on your own can be hard. And this is why we collect all of the important data for you.
Which GEOs should I choose?
In the last few years Black Friday has become more popular globally than ever before.But which GEOs are cream of the crop to set up your target?Well, according to the google statistics those countries are: Kingdom of Saudi Arabia, United Arab Emirates, Egypt, United States and United Kingdom.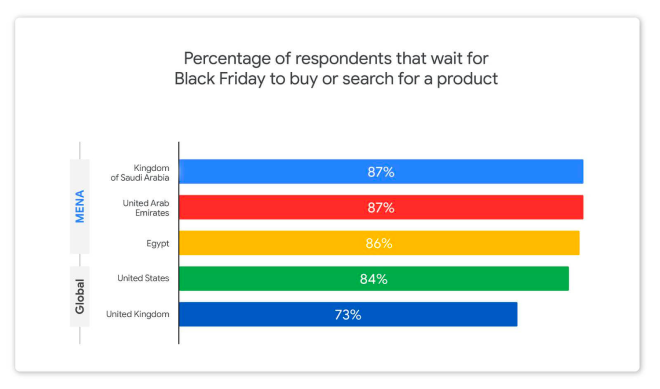 Which OS and Devices customers mostly use to purchase?
Beside the fact that since COVID users are get used to buy products online instead of visit offline stores, there is also another buying behaviour marketers have noticed.
Another study has shown that mobile commerce sales have been growing non-stop since 2016 and were expected to reach a staggering $3.5 trillion in 2021.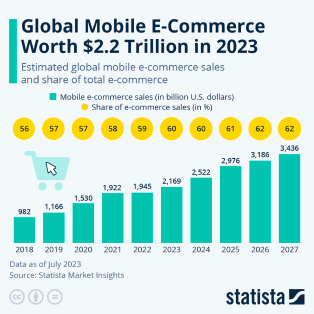 You can find more relevant statistics showing the customer's behaviour pattern, demographic differences and many other interesting facts that can help make your BF Marketing strategy pop up at the links below:
VERTICALS
Want to make all Black Friday gold yours? Then you need to find a goldmine niche that will bring you success!But where should you focus your efforts? Which verticals promise the most lucrative returns?
According to our experiences in the ad industry, the top verticals and offers on the holiday season include: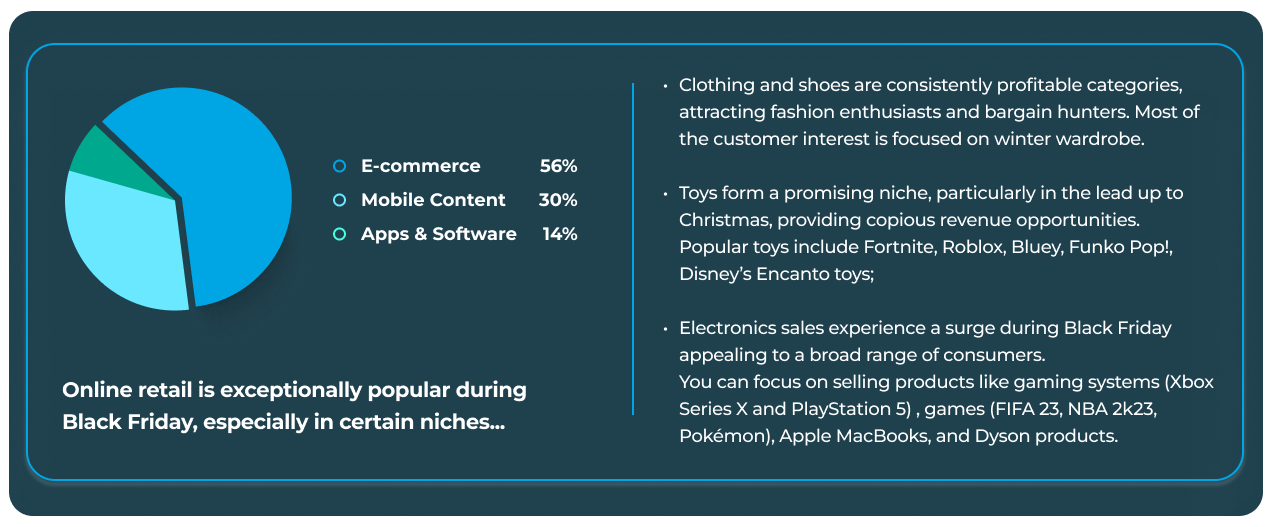 Don't have your own product, or simply can't choose which offer to promote? No worries, there is no need to invent a wheel. We attached links to a number of articles where you find best affiliate programs of this season:
Now you just need to start promoting their offers and find the working strategy to boost sales.
Step #2: Landing page and ad campaign optimisation
Make sure the landing page is fast-loading and mobile-friendly
We won't go hard on you with complex technical advices. But here is our friendly recommendation for you. The easiest and free way to check whether your site loading speed satisfying is to go to:
Paste the URL of your web site or a landing page, and take a look at analytics you've been given.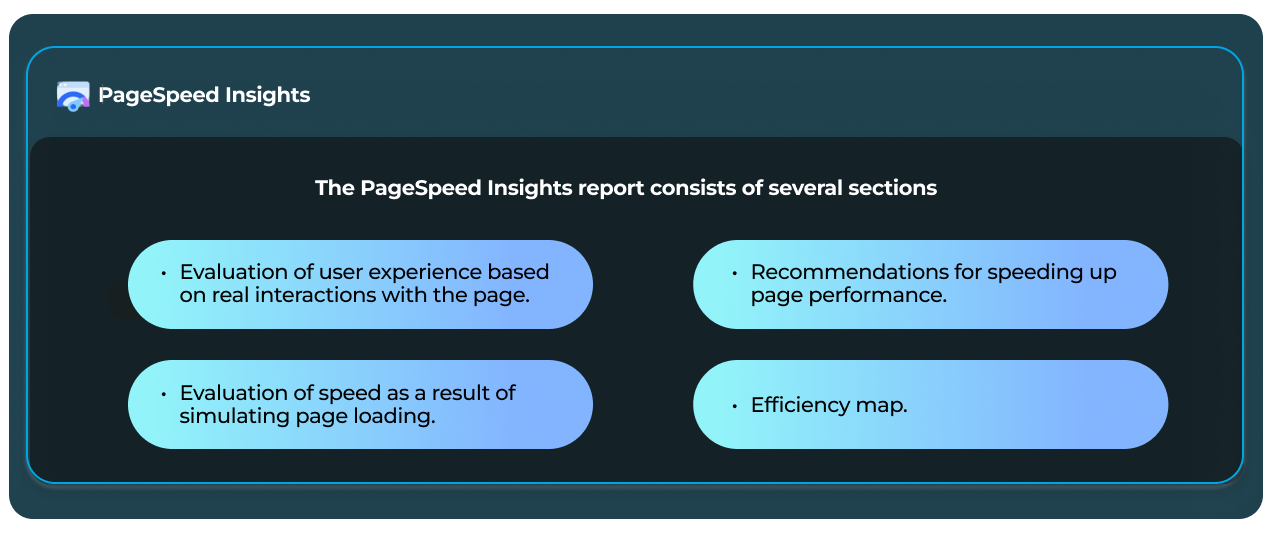 As we said before customers more prefer to use computers & laptops rather than desktops. But it doesn't mean that you should forget about page optimization for mobile devices at all. Keep in mind that over 70% of traffic over the internet is mobile traffic. So optimize your landing page, prepare it for mobile traffic, and you'll be fine.
Use different ways to push your audience to purchase through your ads and website
There are a few ways to do it:
Remove unnecessary text content from your landing page and have a clear Call-to-Action (CTA)
Optimize your site with Black Friday key words relevant to your niche
Promote time-limited offers with attractive discounts
Of course, the visual part of your Marketing strategy should stand out too, and we are going to discuss it next.
Step #3: Making ad creatives and polishing a landing page
In fact you don't have to be a graphic designer or professional сopywriter to produce engaging media content for your ads or a landing page. Here are a few lifehacks that will save you some time, as well as increase quality of the final work.
Use ready templates for Black Friday
There is no need to try to jump over your head when you have free access to some great design mock ups. All you need to do is to go to a platform, customize it as you wish (using color palette of your brand, changing text, discount amount, etc.). For example, you can use templates from Figma or Canva: https://www.figma.com/community/tag/blackfriday/files
https://www.canva.com/templates/s/black-friday/
And find more inspiration on Pinterest:
https://ru.pinterest.com/search/pins/?q=blackfridaydesigns&rs=typed
Benefit from AI services
Today the most popular ai platform is certainly Chat GPT. Let's see how advertisers can use it to speed up their workflow:
Translate text to multiple languages. For example, you decide to run multiple ad campaigns and target different countries. Such strategy requires to adapt ad campaign text to  a multiple language. Of course, you can do it by using Google Translator, but its translation is not often that certain. On the other hand multiple studies have shown that if you ask Chat GPT to do it, then you will get more native and precise results.
Ask CHAT GPT to be your writer Stuck with the process of finding suitable headline for your ads?Well, ai is gonna help you here too. For instance, you can use one of these prompt and it will give you nice results: "Act as a copywriter for online store that sells laptops. Write ten ad heading ideas (up to 15 words) for promoting a discount of 25% on Apple MacBook Pro dedicated to Black Friday 2023. Use tone of voice: informative, friendly, emotional, creative.". The result of such prompt you can see here: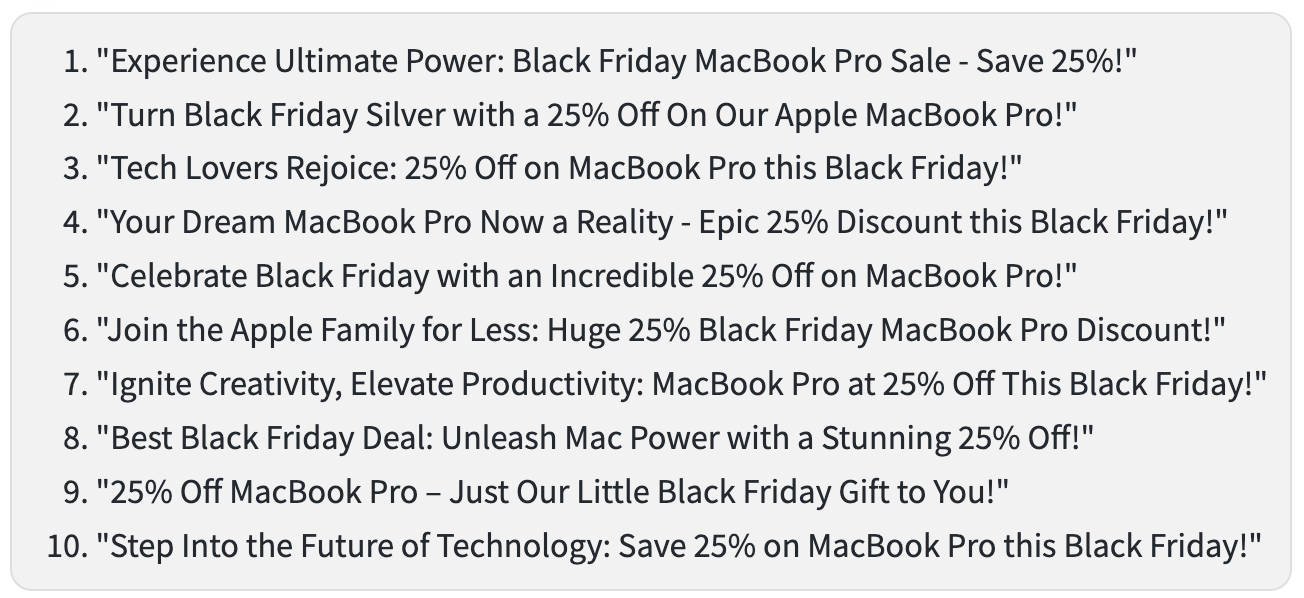 Don't jump to conclusions, jump to analytics
Driving maximum revenue during Black Friday requires monitoring the ads in real time and complete quick and precise changes in your strategy. For example, if you see that specific ad campaign is performing much better than others, then you may want to scale this advertising campaign. On the other hand, if you see that some campaigns don't bring any conversions, then you probably should shut them down.
Trackers to monitor campaigns effectively
To evaluate your campaigns performance we recommend you to integrate your ad campaigns with tracking platforms. Comprehensive guide on How to use all popular trackers with HilltopAds you can find on our blog:.
Automatic Optimization to exclude unnecessary traffic sources
Automatic Optimization allows you to exclude traffic sources from an advertising campaign by adding them to the Black List according to the following criteria: Period, Impressions, Spend, Conversions, еСРА. You will find detailed instruction at the link below.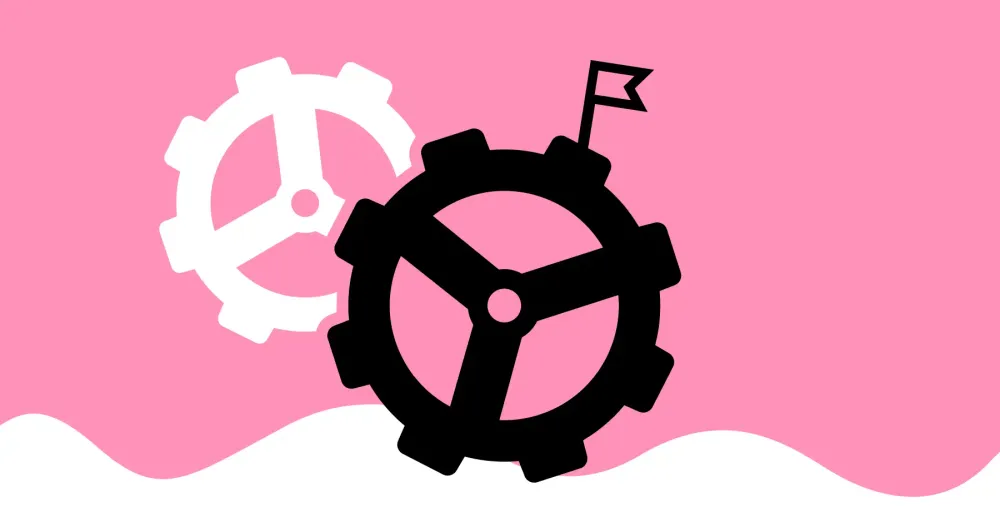 Optimization
If your campaign has bad performance make sure to consider all possible reasons that could influence that.Here are a few options that could lead to such situation:
landing page doesn't correspond to the ad that has shown to users
visual part of the creative is not catching users eye
text of the creative is not targeted to users problem or desire
the product that you're trying to sell is not popular in the targeted region etc.
Of course, some of these notes may intersect between each other. The main point is to pay attention to different sides of your campaign.
If you have some doubts, you can always google your question or even ask it on some of affiliate forums. Running ads on Black Friday is not about shooting in the dark. Use analytical tools to keep your finger on the pulse of campaign performance. Tweak, optimize, and rinse-repeat - the race is about adaptability as much as it's about speed for both customers and advertisers.
The secret ingredient is..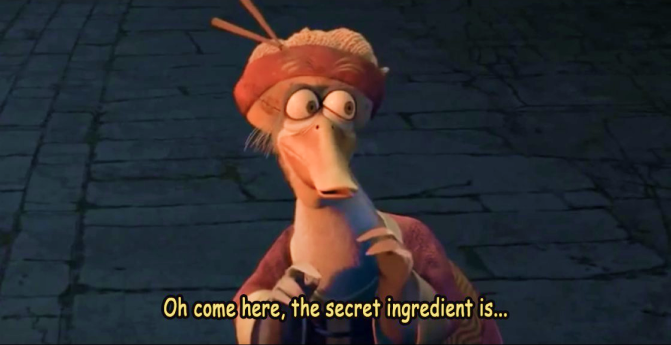 Last years have shown that market went from a one-day sprint to a multi-day BLACK FRIDAY marathon. It means more opportunities for you to make sells and increase profits.
But remember, fortune favours the well-prepared. And we're sure that after reading this article you have more than enough to become the master of the BF sales.
And, of course, here are special coupons that we promised in the beginning.
FRIDAYHT100 – with a deposit of $1000 or more, you will receive +$100 added to your balance!
FRIDAYHT50 – with a deposit between $500 and $999, you will receive +$50
FRIDAYHT10 – with a deposit between $100 and $499, you will receive +$10
End Date: From November 17 to December 10, 2023
Register with HilltopAds and maximize your Black Friday sales potential with these special coupons!