CPA Lead Review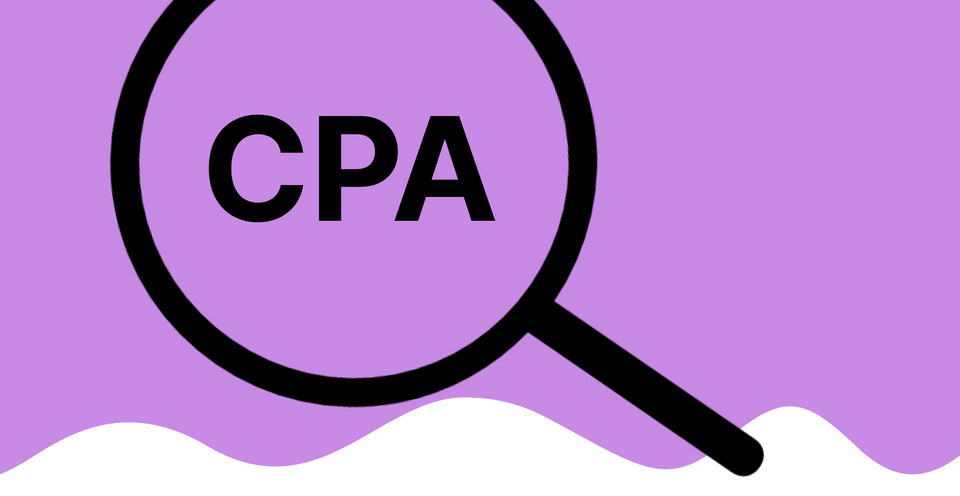 Have you launched your own brand and want to attract customers? Start promoting on the Internet. To do this as efficiently as possible, use the Cost per action indicator.
What is CPA in advertising?
CPA (Cost per action) is the cost of one targeted action in the interests of the advertiser. The list of actions is determined by the advertising customer. This could be the purchase of an item or service, transfer of contact information, etc. The CPA model is divided into:
CPS (Cost per sale) – payment for sales. It is carried out only after a successful transaction. If the buyer does not pay for the product or returns it, the advertising platform will not receive any money either. In the case of services, they use CPO (Cost Per Order), which works on a similar principle.
CPL (Cost per lead) – payment per lead. They are paid regardless of whether potential clients become real or not.
CPI (Cost per install) – payment for installing an application or downloading a file.
CPV (Cost per view or Cost per visit) - payment for going to a website or watching a video. Sometimes an action is counted if a person spent a certain amount of time on the page.
CPR (Cost per registration) – payment for registration on a web resource. For payment, the customer can establish a requirement for account confirmation and regular visits to the site.
CPS (Cost per subscription) involves payment for a subscription (for example, to a news section or advertising mailings).
To work according to the cpalead model, they find the owners of specific sites or use intermediaries – CPA networks that look for webmasters, bloggers from social networks or YouTube channels. In exchange for a reward, they connect advertising platforms with customers.
The work flow looks like this: the advertiser places the terms of reference with the parameters of targeted actions; the intermediary checks it and passes it on to webmasters and bloggers; contractors carry out technical specifications and receive payment through an intermediary (minus commission).
The effectiveness of advertising should not be assessed only by the number of leads. The quality of your leads is important. Some will ignore communication with you, others will choose a competitor, and others will simply stop contacting you. It is extremely important to select specialized advertising platforms to avoid "junk" traffic.
Cost per action is suitable for goods and services that are provided remotely (for example, selling travel or online courses). For complex equipment with piece demand, it makes no sense to use Cost per action.
The optimal CPA depends on the field of activity, advertising platforms, and the price of the product. For example, in the legal field, the high cost per lead is justified. If a client asks to protect his interests in court, then even in a relatively simple category of disputes he will pay several tens of thousands of dollars.
How to Calculate
The CPA formula looks like this:
Cost per action = advertising budget / number of targeted clicks
The model can be evaluated automatically. Use special calculators or calculate the price on the site's website.
CPA Model Advantages and Disadvantages
While the CPA (Cost Per Action) model is gaining popularity in the field of internet marketing due to its transparent nature, it is important to recognize that, like any other model, it has its own set of advantages and disadvantages. These will be explored in detail below:
The CPA model is widely adopted in developed markets and is gaining popularity as a promising trend. With effective collaboration and mutual trust, it can be a profitable solution for both clients seeking internet marketing services and agencies receiving payment for specific actions on the website.
Сlickfraud at CPA
The problem of Cost per action is unscrupulous performers who bring fictitious traffic. They find people on exchanges, pay them a few rubles for an action (for example, watching a video or contact information). However, in fact, these people are not interested in receiving a product or service. For сlickfraud, they not only use real people, but also create special bots.
The сlickfraud scheme is used not only by unscrupulous marketers, but also by business competitors. Through such actions, they can intentionally drain your advertising budget. Fortunately, it is possible to counteract such formats:
Search engine help
Google and others use filters to identify suspicious traffic. For example, they ask you to enter a captcha.
Traffic tracking
You can check the time of activity on the site, the number of times an article has been read, and determine the location of users by IP addresses. However, in the reality of widespread VPN use, the location of users in other countries is not always a reliable indicator of potential fraud).
Working with trusted partners
Trust reliable advertising platforms. You can work with large services or with large specialized sites that value their reputation.
Let's summarize. Cost Per Action is a payment for a targeted action in the interests of the advertiser. There are different types of marketing depending on the specific action: purchasing, leaving an application, subscribing, watching videos, leaving contacts and others.
Cost per action is intended for remote mass sales. For complex equipment that is of interest to only a few market participants, the scheme will not work.
CPA is used when interacting both directly with webmasters and bloggers, and with special intermediaries.
The model is effective due to payment for a specific desired action, and not just impressions and clicks. At the same time, competition is high, so the cost of action is high.
CPAlead
cpa lead introduced its Partner Program in 2006, establishing a unique platform that showcases exclusive advertisers from various parts of the globe. This program presents webmasters with a compelling opportunity to effectively monetize their website traffic through the utilization of the CPA (Cost Per Action) model.
To ensure a seamless and productive experience, cpalead equips webmasters with a comprehensive set of professional tools. These tools are designed to maximize performance and generate substantial revenue, and they include:
An extensive array of global advertisers.
Sophisticated builders for content, link, and download blockers (lockers).
User-friendly builders for creating advertising banners.
API integration capabilities to streamline processes.
Advanced PostBack settings for precise customization.
Graphical statistical data showcasing performance across offers, lockers, countries, and time periods.
Convenient options for exporting data in CSV format.
In addition to these valuable features,  cpa lead machine fosters a supportive community by providing a forum and online chat platform. These resources enable webmasters to seek assistance, ask questions, and engage with fellow professionals. Furthermore, CPAlead offers an integrated digital marketplace where users can purchase and sell various digital products, including scripts, templates, and guides.
What Can a Webmaster Expect in Terms of Income?
The income of a webmaster in the cpa leads affiliate program is generated through rewards obtained from completed actions by referred users, following the CPA model. These actions may include participating in surveys, making purchases, or downloading content. The commission amount is determined by each individual advertiser.
To maximize earnings, it is important for webmasters to carefully choose the advertisers they work with, consider their commission percentages, and select appropriate themes for their content blockers. For example, using a file download blocker for traffic focused on downloads or a content locker for an entertainment website with offers that reward users for completing surveys.
When it comes to payments, CPAlead.com offers weekly payouts. Webmasters can withdraw their earnings through various systems such as "PayPal" with a minimum withdrawal amount of $10, "Payoneer" with a minimum of $25, or opt for a postal check worth $20.
Additionally, webmasters have the opportunity to earn an additional 5% of income by referring others to join cpa lead generation. Along with the referral link, promotional materials are provided to support the recruitment process.