RTB Marketing Review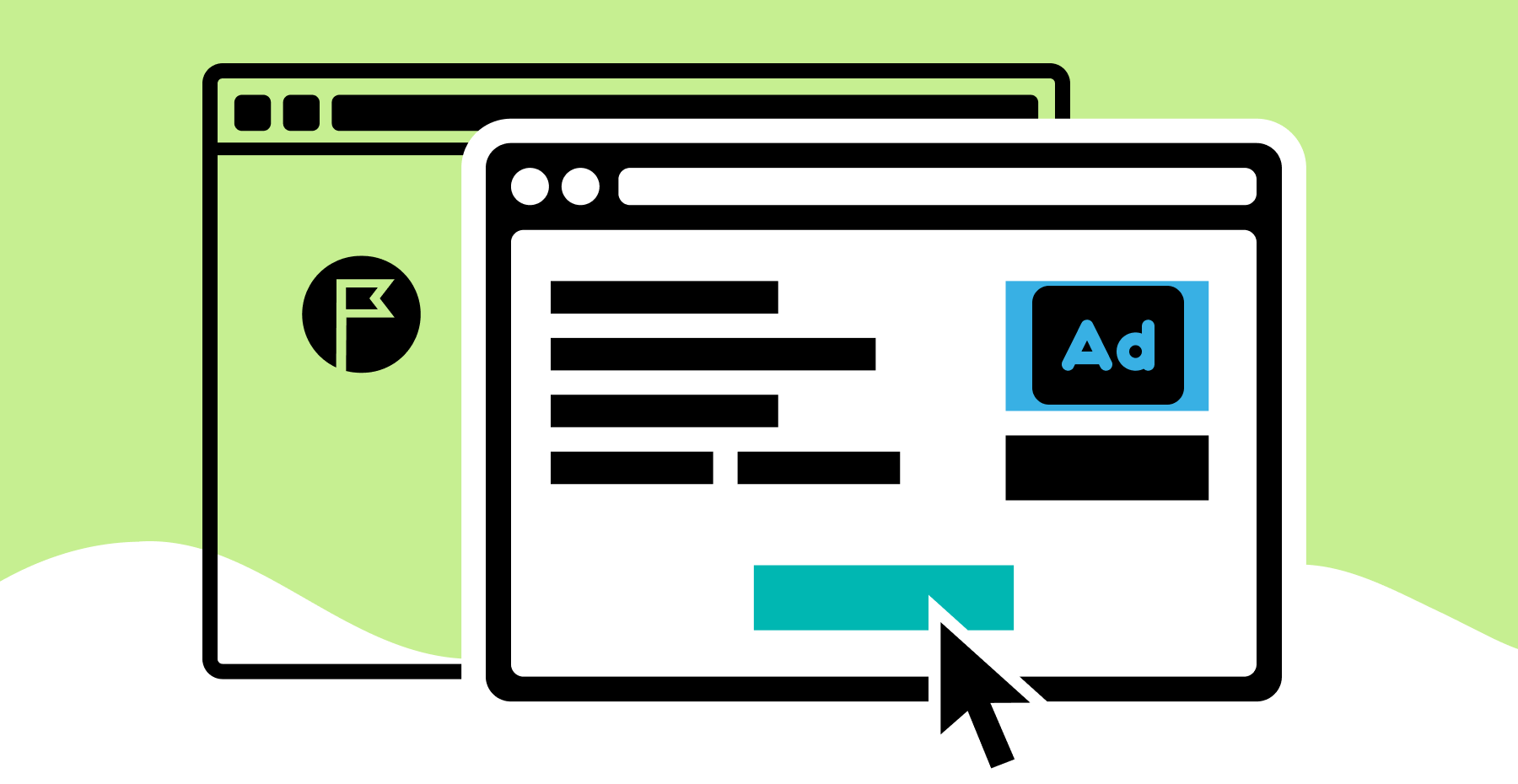 Currently, the list of Internet marketing tools is constantly increasing. Display advertising is an effective tool for reaching a wide target audience. Flexible settings allow you to segment your audience by gender, age, interests, and other characteristics.
With the help of media advertising, you can solve such problems as increasing awareness of specific products or services, brand popularity; attracting the attention of a potential audience; informing customers about offers and promotions; introducing a new product to the market; increasing awareness of the Internet resource and much more.
Effective Types of Advertising and Marketing
Banner advertising is one of the most popular and effective media advertising tools on the Internet. A banner usually consists of several slides and is a graphical interactive block that is placed on the website. The main purpose of the banner is to increase the level of recognition of a brand, product, or to attract the attention of users to new products and services. Classic formats of banner advertising are considered to be such formats as: jpeg, flash, gif, video. Recently, modern technologies have been gaining popularity: pop-up, pop-under, reach-media, top-line, pop-up banners.
Unlike a regular text ad, banner advertising is aimed at both strengthening the company's image and stimulating sales. The combination of contextual and banner advertising leads to increased sales.
According to research from Atlas Digital Marketing, users who have previously seen a company's graphic banner are 22% more likely to click on that company's text ad. A special feature of contextual advertising is its cost. This feature is due to the fact that in contextual advertising there is no fixed price list, since prices constantly vary depending on advertisers' rates per click – CPC (Cost Per Click).
Tools for Targeting the Audience
For the convenience of calculating the contextual advertising budget, there are special tools with which you can predict bids for the "keys" of interest and select affordable words and phrases.
However, you should always remember that the thematic diversity formed by thousands of companies placing display, contextual and other advertising on the Internet makes it difficult to accurately estimate the advertising budget. The most important issue for any type of advertising is finding the target audience. Intrusive advertising is unwise because it does not attract customers, but repels them. In order for an advertising campaign to be effective, it is necessary to study analytical data.
Targeting is a mechanism that allows you to select from the audience target visitors who are most likely to buy a product, use a service, or simply be interested in the advertised resource. Targeting is actively used in contextual advertising. Targeting involves working exclusively with a specific group of people, but it can irritate users and thereby lead to the loss of customers. To avoid this, you need to use another strategy – retargeting. Retargeting makes it possible to show advertising messages to those users who have already been on the site.
According to statistics, on average, about 98% of visitors leave a website without making a purchase. Retargeting allows you to change this and get additional customers. Retargeting is divided into two main types: classic and product. Classic retargeting returns the user to the website of the online store they were on. Product retargeting returns users to the card of the products they viewed.
Real Time Bidding Technology
What is rtb? The mechanism of targeting and retargeting is the basis of the new Real Time Bidding technology, which allows for an auction of advertisements in real time. What is rtb meaning? Real Time Bidd ing is a technology for buying and selling targeted display advertising in real time. The technology is based on the use of behavioral targeting systems and Big Data (data about network users).
RTB' Origin
This technology first appeared in the United States in 2008, but became widespread only in 2010. This is due to the fact that in 2010 Google acquired the Invite Media company, and in 2011 the Admeld company, along with them and their developments. Based on these companies, Google created its own advertising network, Google Doubleclick. Later, his experience was adopted by the social network Facebook. The new rtb marketing model aroused great interest from both advertisers and site owners. In the first three years, RTB technology captured 13% of the US media market.
RTB's Key Components
What does rtb stand for? The RTB ecosystem operates using the OpenRTB protocol, which was developed under the guidance of the Interactive Advertising Bureau (IAB). In the RTB ecosystem, advertisers, site owners, network users, data providers, and technology platforms interact with each other.
Let us briefly describe the main elements of the RTB advertising ecosystem:
1. SSP (Sell Side Platform) or Exchange is a platform for website owners that allows you to automate traffic sales and earn more on these sales using auction pricing.
2. Ad Exchanges – exchanges where an advertiser can contact (Google Doubleclick, Facebook Exchange).
3. Ad Network – companies that sell advertising inventory directly on sites.
4. DMP is a data management platform that allows you to organize, segment and analyze huge amounts of information used to target advertising messages in order to deliver advertising that is most in demand and useful to each viewer at a particular moment.
5. DSP (Demand Side Platform) is a platform that allows agencies and advertisers to purchase online advertising on various advertising exchanges.
6. Trading Desk is an interface for making automatic purchases in the RTB system for agencies.
7. Ad Servers are technology companies that provide software, infrastructure and tools for advertisers and publishers to manage and optimize advertising placement in interactive media.
8. Retargeting is an advertising mechanism that makes it possible to display advertising to users who have visited the advertiser's website.
9. Data Suppliers is a supplier of ready-made segmented user data.
The advertising buyer interacts with the DSP instance responsible for the auction, where the advertising campaign is planned, launched and its analytics are carried out. Site owners cooperate with SSP and Ad Network. Among the largest are AdFox, YAN, Between Digital, Google Display Network.
How Does RTB Work?
RTB technology for selling and purchasing advertising impressions is based on an auction that takes place in real time. The essence of the auction is that while the user is loading a web page, the system establishes bidding time and mechanism for displaying advertising.
At the beginning of the auction, the site owner sets a minimum price for displaying advertising. The advertiser, based on the targeting settings, determines the optimal price for himself that he is willing to pay. Bidding takes place according to the CPM (Cost Per Thousand) model - price per thousand advertising impressions. The advertiser who offers the highest price wins. At the same time, in the RTB format the "second price" principle applies, meaning that the winner will pay exactly as much as his closest competitor offered, but this price cannot be lower than the minimum amount set by the owner of the site. The price depends on the following parameters: niche competitiveness, trading intensity, targeting settings and other parameters.
RTB in Marketing
What is rtb in marketing? Considering RTB advertising from a promotion point of view, we can conclude that this advertising format will be interesting for any area of business. At the moment, the leaders are representatives of e-commerce. The most active buyers of RTB advertising are electronics sellers, car dealers, and suppliers of financial and tourism products.
Advertisers always strive to obtain as much data as possible about potential consumers to whom they can show advertising, and therefore RTB advertising is gaining popularity, as it is based specifically on behavioral technologies.
What Is RTB Programmatic?
In addition, the concept of rtb programmatic is becoming increasingly widespread – this technology involves selling traffic to a single buyer, outside of an auction, at a higher price. This traffic is selected using data from a variety of providers, to which predefined user value criteria are applied.
The more data players and advertisers can access, the more accurate advertising will be. Representatives of the advertising industry are increasingly beginning to look towards companies that have data, but do not yet sell it on an industrial scale – these include, for example, Internet providers. Since banks have the largest customer bases, for them such an advertising tool as RTB is of particular importance. Channels close to rtb advertising are services for selling information about potential borrowers.
The sites complement each other and are united by a system of cross-references. Projects make money by selling advertising of banking and insurance products and lead generation (the bank buys a loan application completed on the website from a potential borrower). But banks have tightened the terms of cooperation. Previously, they paid for all applications received, but now only those that were approved or for which a loan was issued.
Selling advertising space using RTB allows the advertiser to show his ad only to the target audience, avoiding overpayment for unnecessary impressions, and allows site owners to receive more income through competition between advertisers. RTB significantly increases the efficiency of the advertising market, and is also useful for all its participants – advertisers, sites and Internet users.
RTB Flaws and Advantages
RTB significantly increases the efficiency of the advertising market, and is also useful for all participants – advertisers, platforms and Internet users. The table below presents the main advantages for participants in the advertising market.
It is worth noting some disadvantages of rtbs. This mainly results in a lack of data. Data about users is collected in 3 stages: visiting sites, viewing previous advertisements, as well as third-party sources with which the users have no relationship. It may seem that the basis for generating information is huge, but most of the data is indirect, it is difficult to draw conclusions about the actual behavior of consumers.
Conclusion: RTB's Advantages Ensure Its Wide Acceptance
This format offers advantages for its participants. Utilizing RTB platforms, resource owners guarantee lucrative sales for every advertising impression. Users have access to pertinent publications and banner advertisements.
Advertisers reap numerous benefits by employing RTB. RTB offers: accurate targeting of the intended audience; diminishing the quantity of low-efficiency impressions; heightened conversion rates at a minimal expense; monitoring bids and metrics to optimize advertising budgets and implement retargeting strategies.
Besides that, RTB presents a low entry barrier, allowing advertisers with modest budgets to initiate marketing campaigns. Despite the complexity of the system, real time bidding is quickly gaining momentum in the market. Thanks to the ability to accurately target your advertising to the target audience and, through retargeting, catch up with it on all RTB exchange platforms, this technology may soon become a serious competitor to traditional types of advertising.