January 2022: Recommended CPM rates, new API tools, account protection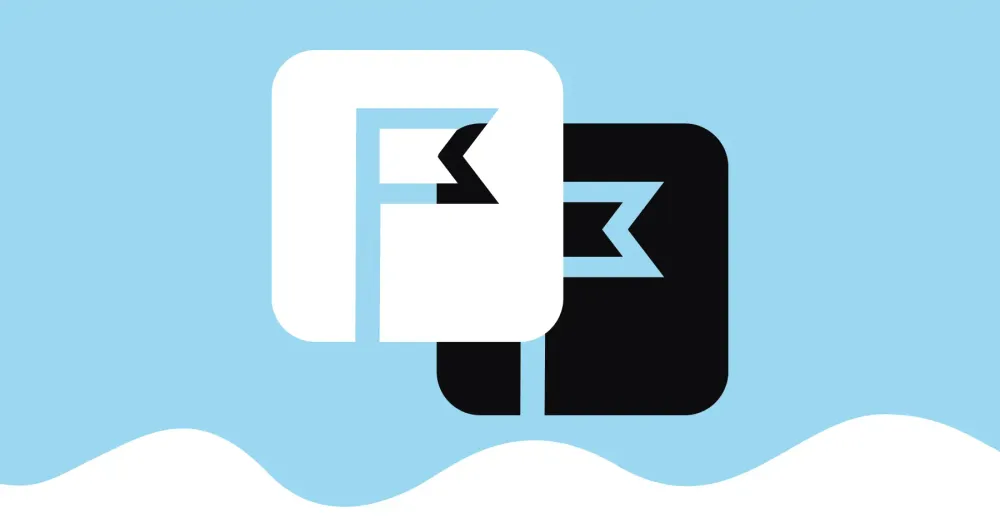 Data is current as of 01/01/2022.
We took into account a lot of your wishes and needs from the past year, so we can confidently say that this is what everyone was waiting for!
Updates for Advertisers.
There is a list of important system updates for HilltopAds advertisers.
New recommended CPM rates.

The icing on the cake of the update is the recommended rates on CPM campaigns.
After setting all the campaign settings in the last field — CPM, the value "Recommended CPM" appeared, which will allow you to launch the campaign under the best current conditions.
The value depends on the user's chosen Geo, Channel Traffic, and some other targeting.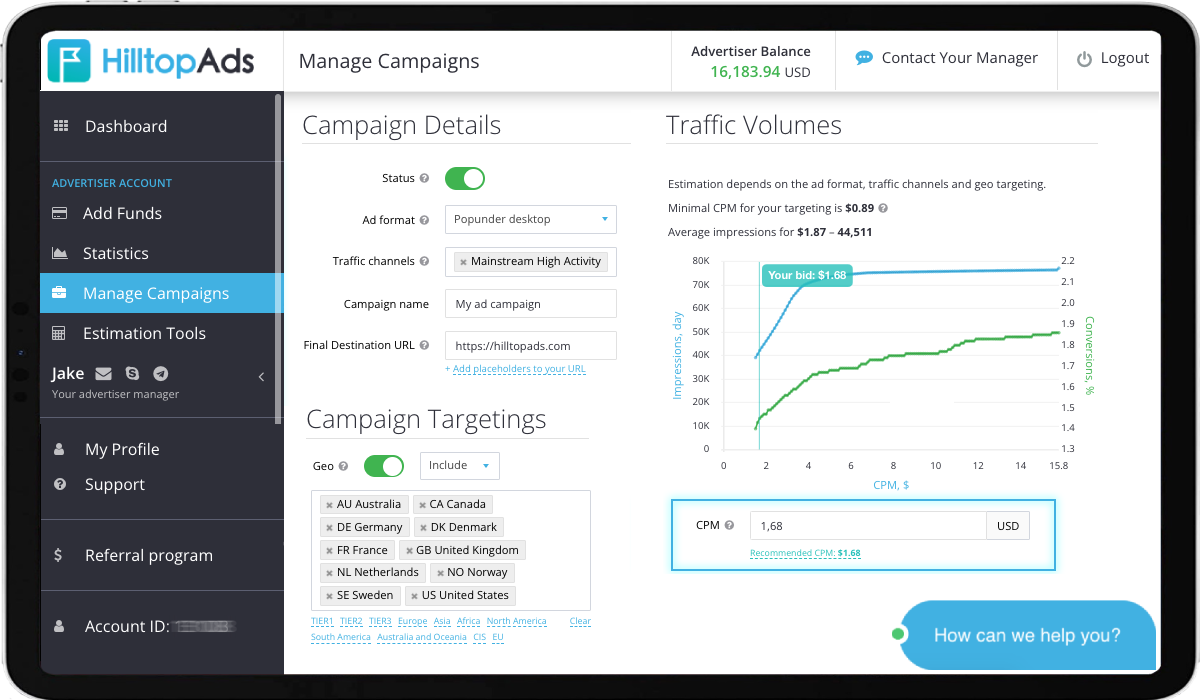 The changes affected the Traffic Volumes chart in Estimation Tools — now, the minimum CPM for traffic purchase is indicated.
Quick black/whitelist setup via API.

Some of our advertisers faced a problem changing from blacklist to whitelist and vice versa. For example, an advertiser worked with the blacklist sources, then tried to delete them and start working on the whitelist, which resulted in an error.
Rest assured, we have fixed it. You can easily switch from blacklist to whitelist and vice versa.
Advanced targeting is open.

In your HilltopAds account, by default, many basic and popular targeting options are always available, according to which you can choose your audience for the offer.
For example, GEO, Browser, OS, Device type, Mobile carrier, Day/hour, IP Range.
However, HilltopAds has a lot more targeting options than you might think. But some parameters like: Connection type, OS Versions, Brand mobile device and ISP were only available upon request through your personal manager.
Connection type — targeting by LTE and Wi-Fi traffic.
OS Versions — targeting by OS versions. OS available are Android, iOS, Windows, MacOS. OS targeting is optional.
Brand mobile device — targeting by brands of mobile devices.
ISP (Internet Service Provider) — targeting by Internet providers.
From your frequent requests, it was clear that you spend a lot of time on inquiries to personal managers instead of a full-fledged advertising launch. Therefore, we decided to provide previously inaccessible targeting options in the public domain for everyone without exception.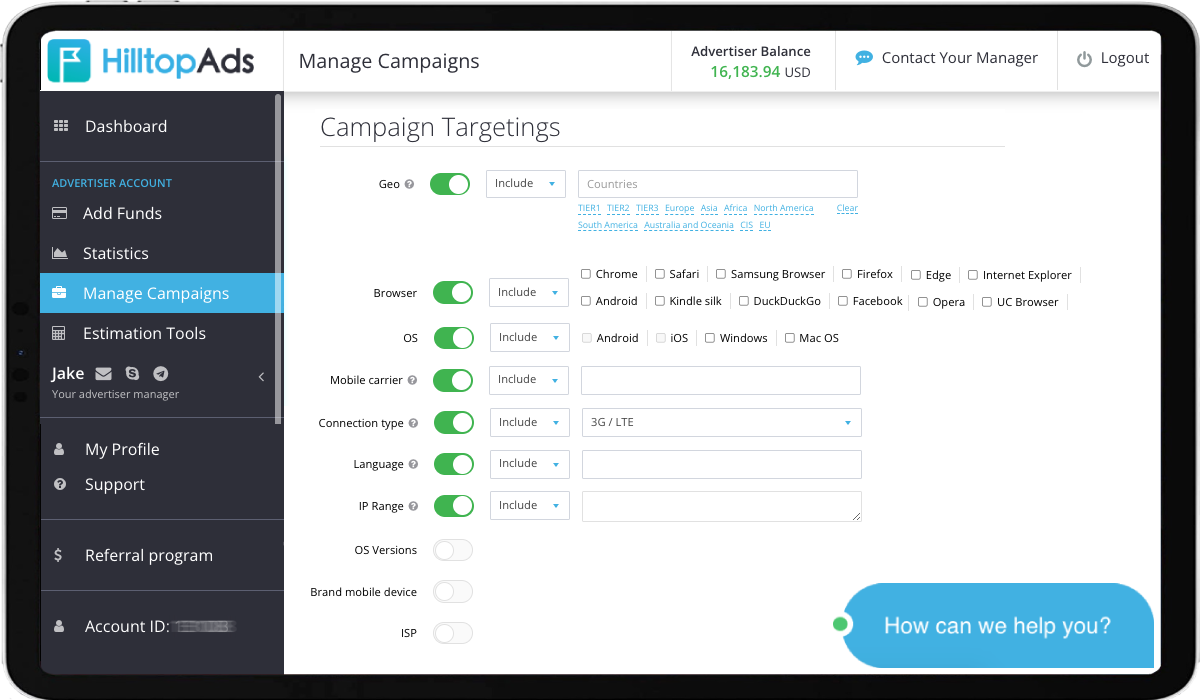 No more requests and waiting for a response — now you can target your ads on all critical indicators at any time.
The bonus of all this news is that we have added a new targeting — by CITIES.
Since targeting is in beta testing, access to it is still possible only upon request through the manager.
---
Updates for Advertisers and Publishers.
There is a list of important system updates for HilltopAds advertisers and publishers.
A new payment method has been added.

We returned the payment method for our advertisers and publishers — ePayService.
The minimum deposit amount is $50.
The maximum deposit amount is $5,000 per day.
Fees may apply from ePayService.
Tether USDT, Wire Transfer, Paxum, Webmoney, Bitcoin, Capitalist are also available to deposit and withdraw your income. The minimum payout is $10 every Tuesday or upon request.
Also, advertisers can make a deposit using a Credit Card. The minimum deposit is $50.
Account protection is our priority.

We know how important it is to provide our clients with the security of personal data and access to their personal accounts.
The following tools already exist in the HilltopAds personal account for the user:
Allowed IP list - granting access to the account only for certain IP addresses.
Two-factor auth - enable two-factor authentication.
You can find it in My Profile section - Account security menu.
Now, when logging in from a new device or IP address to the HilltopAds account, the user will receive an email notification that will help us verify that it is you making the login attempt.
This will help ensure the complete protection of your data and earned money in HilltopAds!
---
💡
Stay tuned! Join HilltopAds on Telegram!