Pinterest affiliate marketing – earning on ideas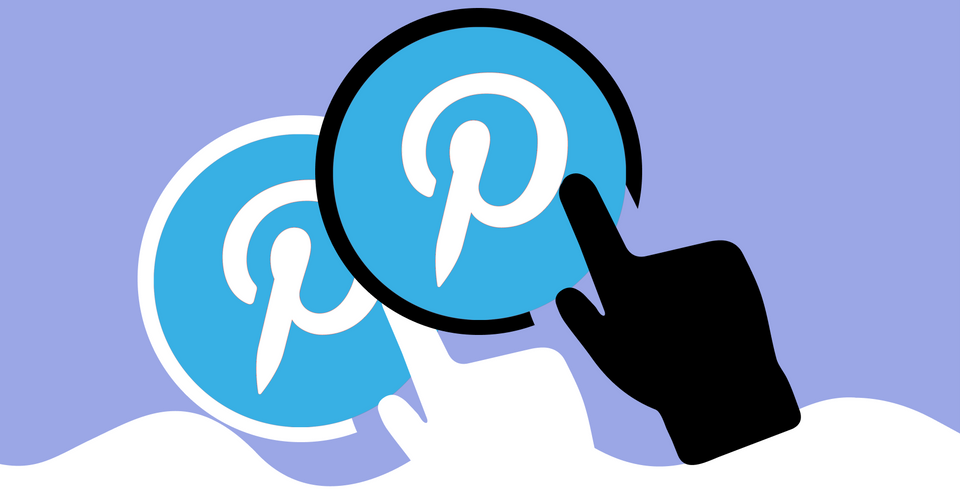 Contrary to the opinion that Pinterest is a social media, this is not exactly a true statement. It's more like a search engine where users search for information, and you can set up revenue through pins. It won't be easy at first, but practice shows that authors are able to receive traffic, direct it to other social media and make money from it. Let's figure out how the Pinterest affiliate program works.
Is the network of ideas so promising?

At first, the decision to use Pinterest as a tool to attract traffic may seem strange. An unfamiliar user will think that this is just a large space with pictures. We still suggest taking a look at the statistics and drawing conclusions based on real figures:
450 million active users
Half of US women use Pinterest
40% of Pinterest authors earn more than $75,000 a year
It's more profitable than Snapchat or Facebook! The main thing is to be able to find your audience and create viral pins that will spread quickly on the platform. Don't underestimate the capabilities of the network when it is able to bring more than 50% of traffic to your blog even without creating new publications.
According to Naveen Gavini, senior vice president of products, users make more than 5 billion requests every month.
Where does such popularity come from? The network helps users find what they haven't had time to think about yet, a unique search system and deep personalization are extremely important here. Therefore, affiliate marketing on Pinterest is developing rapidly – it has never been so easy for the target audience and projects to find each other.
It is also a mistake to assume that users use the platform only to get inspired or find beautiful things. Statistics from the Feed Optimization Playbook show that they make purchases 40% more often than users from other social media.
Each product has its own buyer

Almost any company is able to find a place on Pinterest boards. Of course, we are talking primarily about soft niches and it is important to understand that the main part of the audience is women. Therefore, the themes of decor, furniture, makeup, interior and so on are particularly popular here. To increase conversion, the platform has introduced a special Try-On option that allows users to try on products in a moment. For example, you can apply makeup through the camera or put a chair in the corner of the room to see how it will look.
At the same time, the number of search queries with Try-On support has increased by 126% in just a year, and buyers purchase these products 5 times more often. The Pinterest Amazon affiliate is able to increase revenue several times with the right marketing approach.
How to use Pinterest for affiliate marketing

The most interesting part is using the platform. It offers a dozen promotion options and they really work. The authors of pins are able to create ordinary pictures, and fill them with information or even write full-fledged articles. This can be used especially effectively as a tool for transferring readers to a personal blog or YouTube.
The system works because links are inserted into pins. And users who are interested in the image most often follow these links to find an opportunity to purchase a product, see more of the author's work, or, for example, study some research. Statistics and checklists are also quite popular.
Here we can use a variety of marketing methods, but the main one is filling the card. If it's a product, it's worth writing its price, if it's a recipe, enter the rating and ingredients, and so on. The description is also important because Pinterest uses SEO promotion and associates pins with keywords. The right words can help publications gain popularity in a matter of hours! To do this, it is worth studying the boards of other authors and see what they use.
It's also possible to advertise the publication on group boards. In this case, you don't have to wait for users to notice the pin, they will find it themselves by exploring the community of their interests. To take advantage of this opportunity, it is necessary to study the rules for posting on these boards, it's often enough to subscribe to their author. This way you will automatically find your target audience.
Or will the audience find you? The constant advantage lies not only in affiliate links on Pinterest, because users are able to advertise your pins themselves! They add them to their personal boards and share them with other users, thereby passively finding a new audience for you. It is also interesting that publications don't age. There is no need to add the same pin once a month, because the platform will easily promote the old publication.
Pinterest rules – what is important to know

We have dealt with links, promotion options and even the audience of the platform, but it is equally important to know about the rules of Pinterest affiliate links, knowing which you will not get banned and will be able to easily promote products online.
What rules does the administration set?
Without disguise. In the field of marketing, it is customary to shorten and mask links if they don't look attractive enough. The platform recommends against using such services so that users know exactly where the link will lead.
Mark affiliate links. The Federal Trade Commission (FTC) has strict rules about such things. Be careful and mark the content accordingly both on the pin itself and on the landing page.
No more than 1 account. At first it may seem like a good idea to promote a product from several accounts at once, trying to hook more audience, but the platform is strict to such violations, so it will not be possible to manipulate algorithms.
In general, we recommend that you familiarize yourself with the rules of Pinterest before proceeding with account development. And remember that you will never be able to achieve a good result right away, do not try to create under a hundred pins a day. Just don't forget about publications, and your audience will gradually find you, especially if you try different promotion options.
So still, how to do affiliate marketing on Pinterest? Test it! Try posting different pictures, in different styles, maybe even in black and white, use different keywords until you catch the popularity point, and the audience starts to grow.