How to launch and manage ad campaigns in HilltopAds with maximum efficiency and success.
Everything you need to know before you launch ad campaigns. All about ad formats, advanced targeting, traffic channels and pricing models at HilltopAds.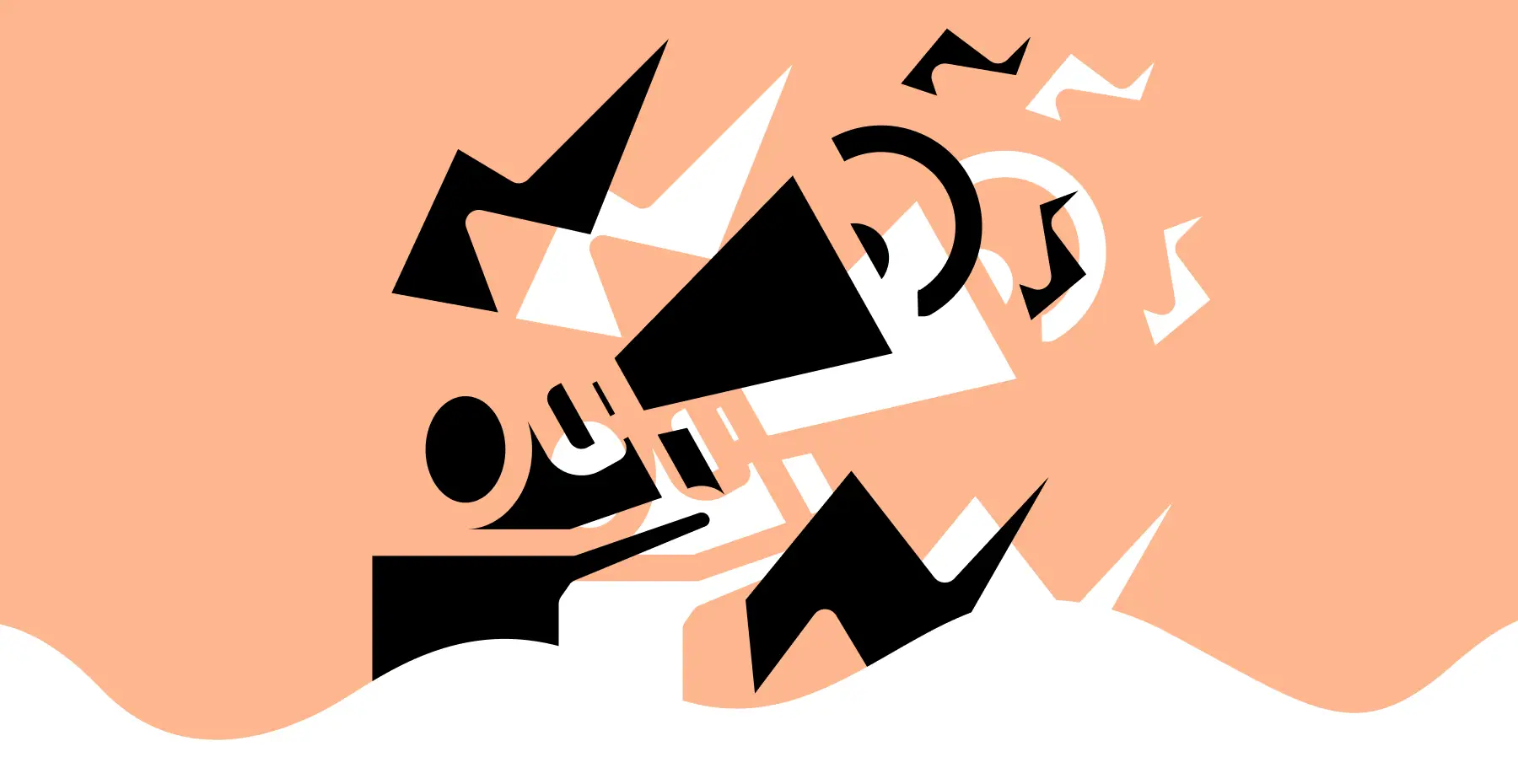 Data is current as of 11/11/2022.
In our last article we shared some tips on signing up with HilltopAds and explained how to start working as a publisher and an advertiser.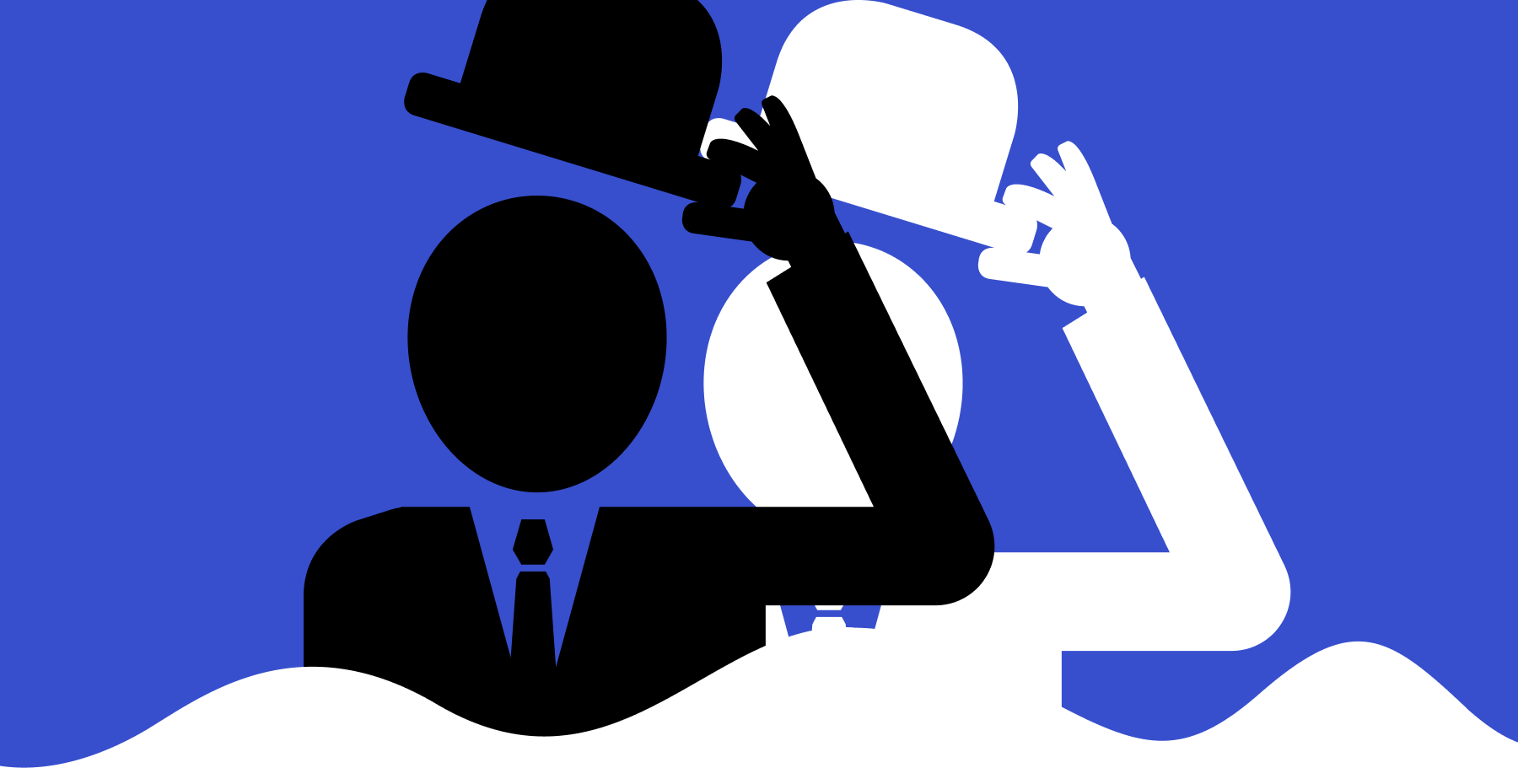 This time we explain everything you need to know before launching ad campaigns. Everything you need to launch and edit your campaigns is on the Manage Campaigns section. Choose the desired format, a traffic segment and name your campaign.
HilltopAds lets you work with such formats as POPs, VAST/VPAID video, In-page pushes.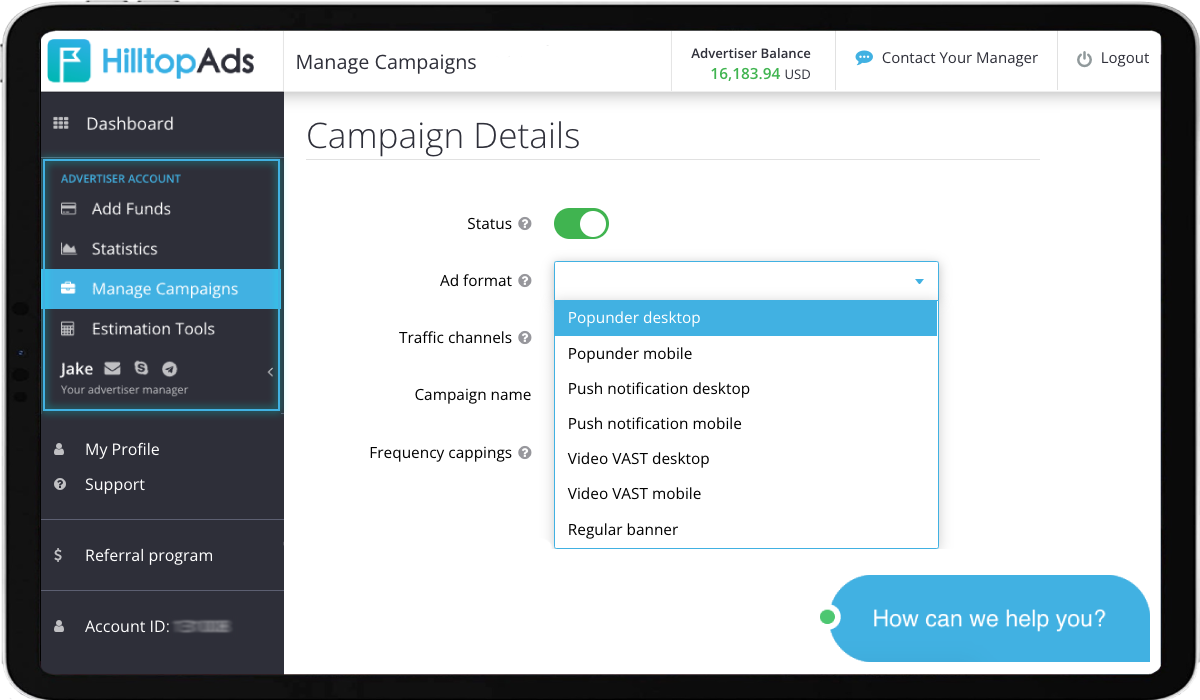 Pro Tip: It's better to name your new campaign the way you can identify it from the rest. Many advertisers miss this step, making it more challenging to work with multiple campaigns.
---
Traffic Segments.

HilltopAds machine learning system evaluates dozens of parameters of users' traffic and segments it into three groups based on that evaluation: high activity, low activity and medium activity traffic. This allows you to find out how active and responsive the audience you buy is.
Our optimisation specialists recommend launching your campaign on the high activity traffic channel because it represents the most active users who are capable of bringing the most impressions. You won't need to spend extra money on testing offers making optimisation a pleasant process.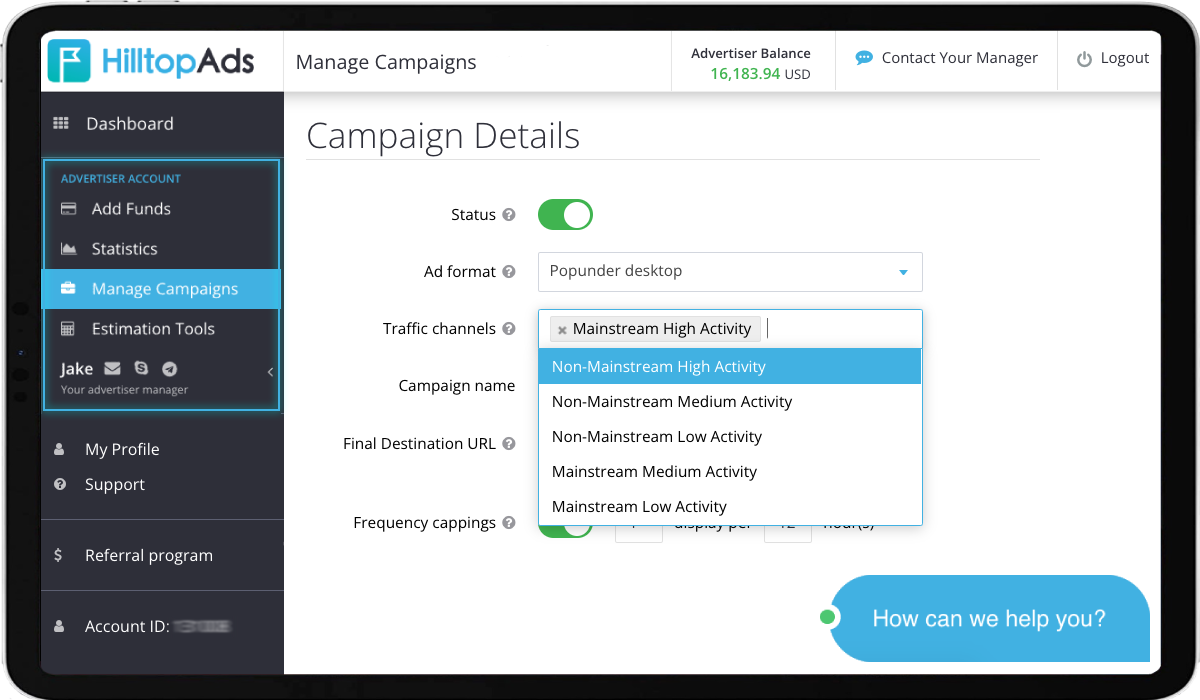 Pro Tip: Don't ignore the Estimation Tool graph when choosing ads format and traffic channels. It shows the estimated amount of traffic you can get with your settings which is very helpful for evaluation of your opportunities and potential expenses.
---
Target your ads.

After setting up everything mentioned above, you can edit ads' targeting parameters. By default, you're able to choose from the following: Geo, Browser, OS, Device type, Mobile carrier, Connection type, Language, IP Range, OS Versions, Brand mobile device, ISP and App. Besides that, you can ask your personal manager for advanced settings, like targeting by US States.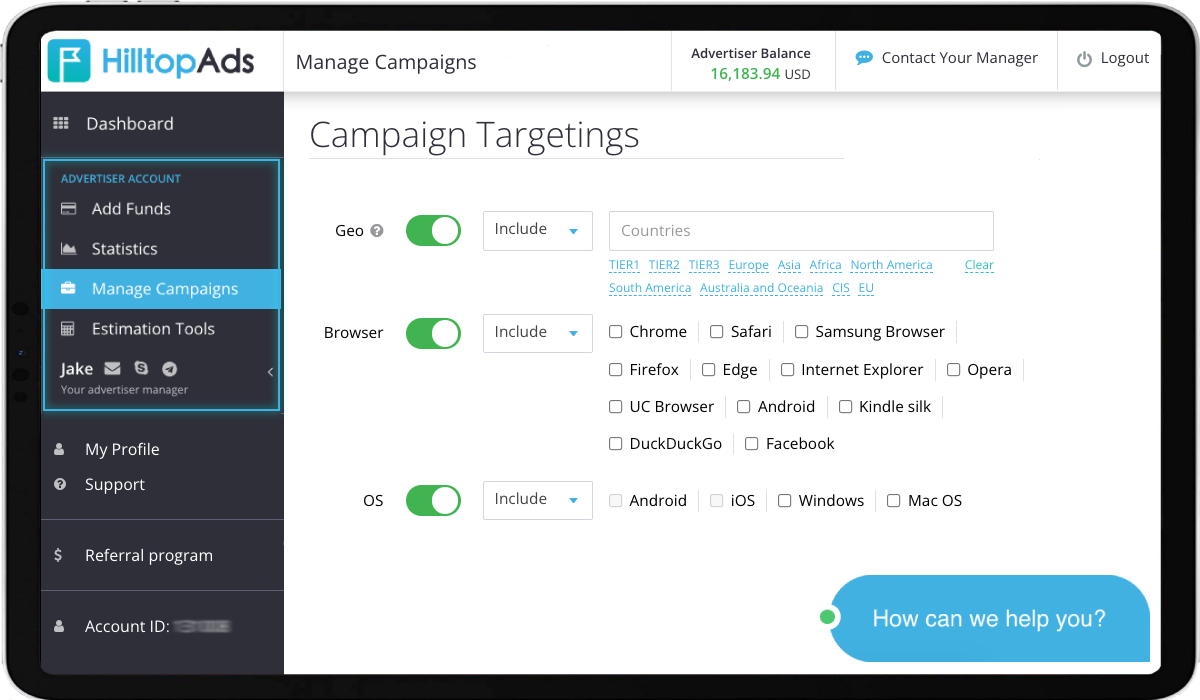 Pro Tip: If your budget for testing is limited, don't forget to set limits for achieved budget or impressions. The daily limit usage algorithm will automatically turn on by setting the limit. It will help you regulate the speed of traffic distribution. There are two options: ASAP (all the traffic available immediately) and evenly (gradual distribution throughout the day).
---
Automatic Optimization.
When launching an advertising campaign, it allows the advertiser to set up and automatically monitor and remove from advertising unsuitable traffic sources. Thus, the process of optimizing advertising costs is simplified. Contact your personal manager to access this parameter.
After that, in the Manage Sites & Zones section, select the conditions under which the zone will automatically be added to the Black List, and thus, advertising in this zone will not be displayed.
To learn detailed information about Automatic Optimization please read our post.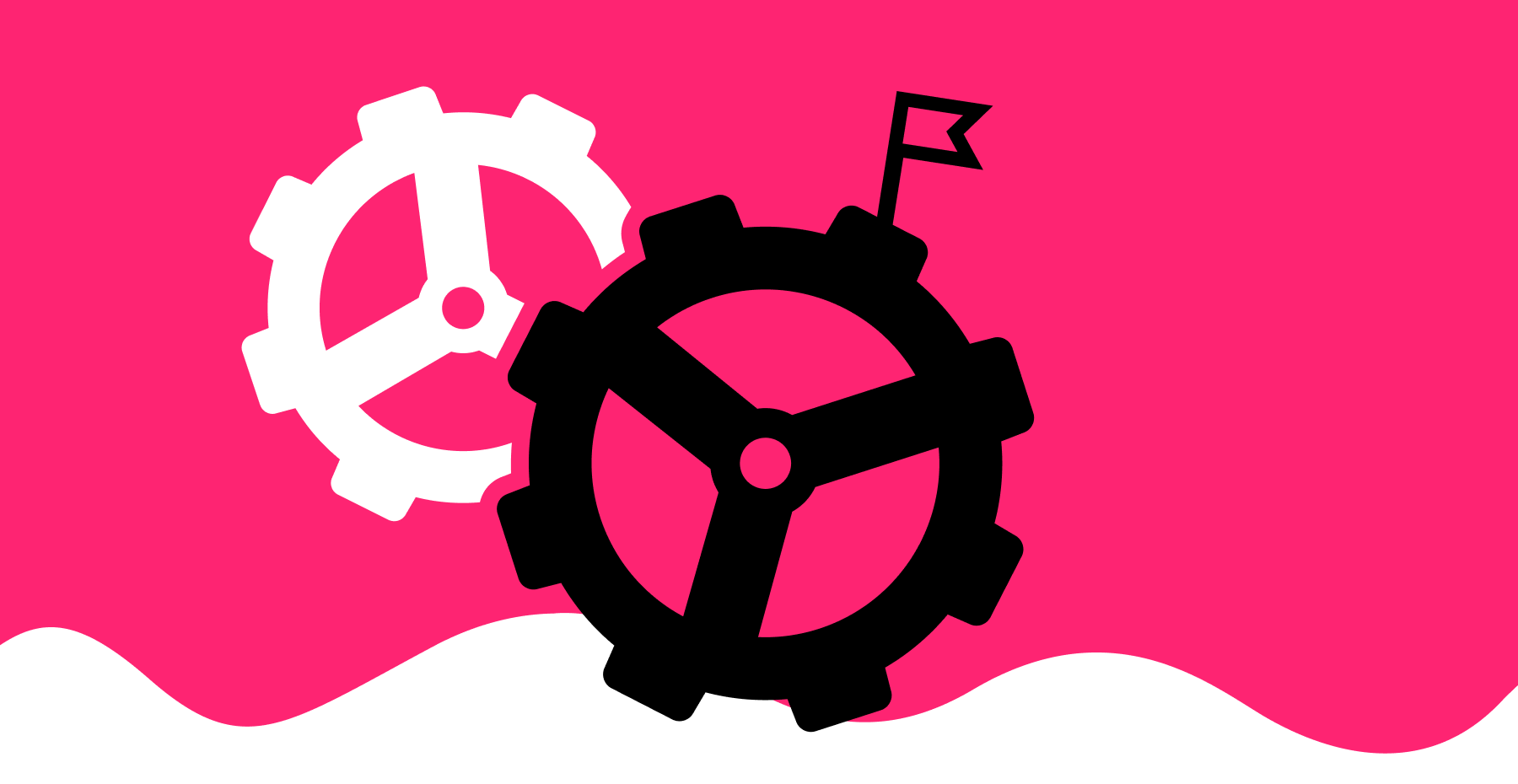 ---
Pricing.

The last step requires you to set a CPM. Take a look at the Estimation Tools graph to make the right decision – the X-axis is what CPM you can expect, Y-axis is the estimated traffic amount. The starting point of the chart is the minimum CPM. We also now have Premium CPM that shows the best combination of cost per thousand impressions and a high number of conversions. Recommended CPM is the best price to start and receive good results. Minimum CPM - the lowest price available to start showing ads. Even though the graph shows the CPM, we also work with CPC, RTB, and CPA.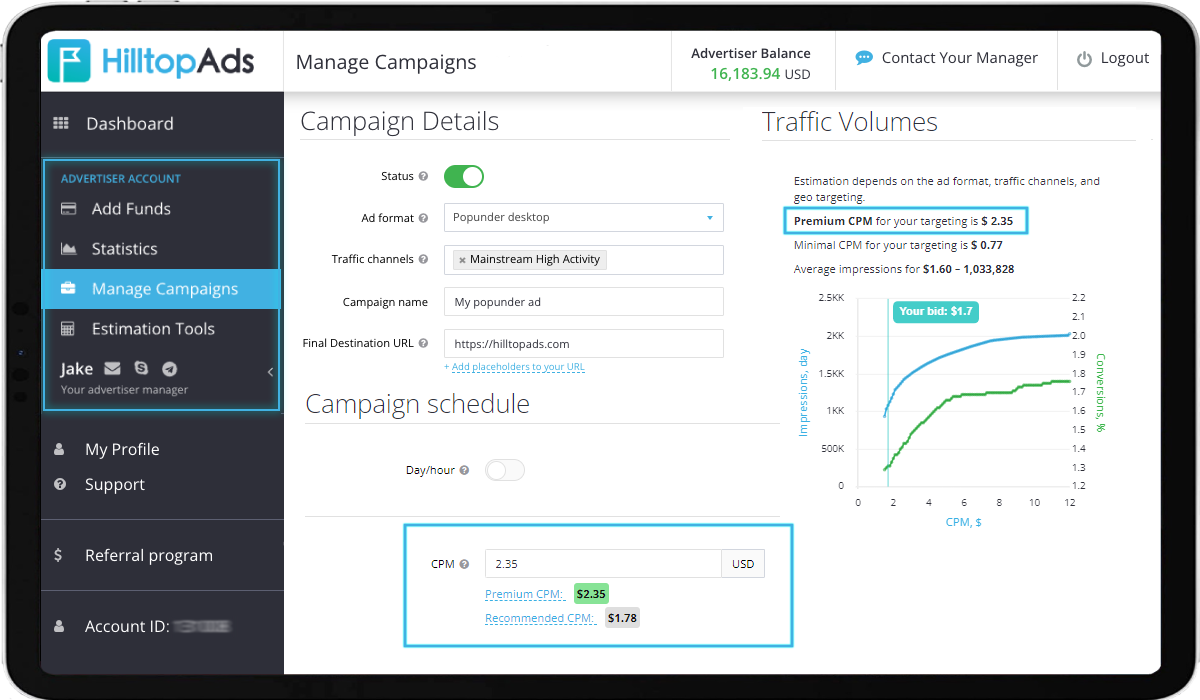 Press Add Campaign to launch your ads. It will be launched right after being automatically moderated. Please, see the Terms and Conditions to ensure we're on the same page. We also don't allow tracking links with domains marked by the antivirus.
Pro Tip: Higher the CPM gives you higher CR and traffic volume.
---
VAST/VPAID tag tester.

When creating a Video/VAST ad format campaign, choosing a VPAID Url video format you will see a new Test your code button.
This tester allows you to check how your ad will look in the player of our publishers.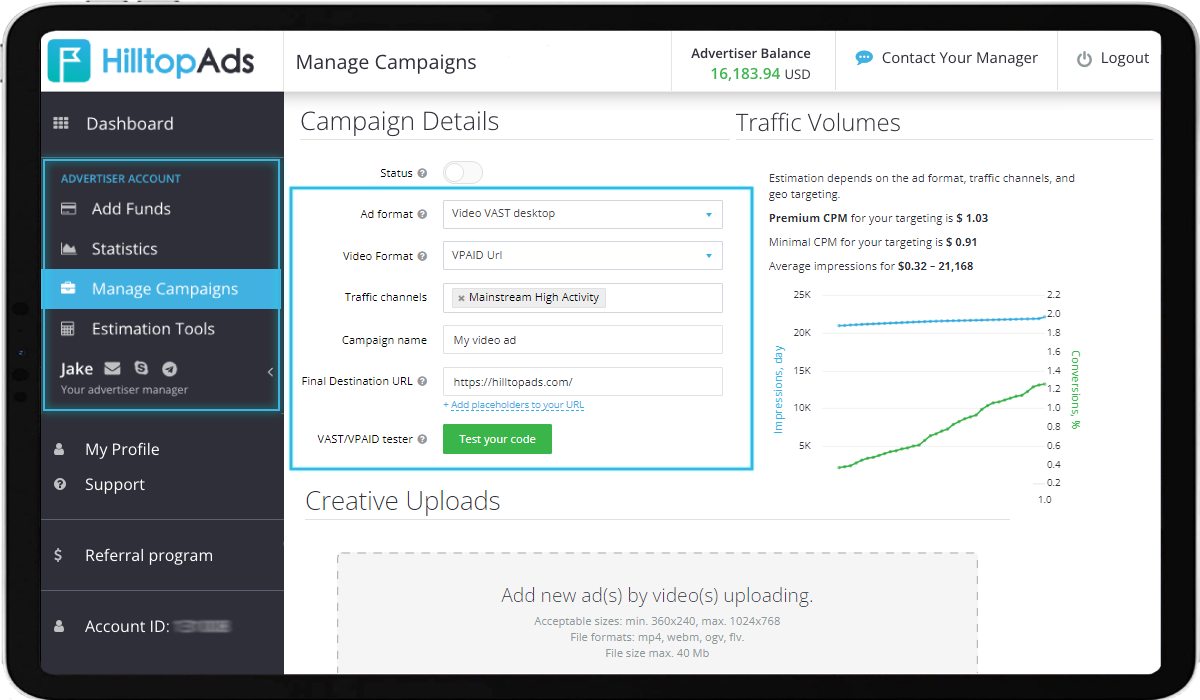 If there are any problems with the ad, for example, it is not shown, then the log console will indicate the reason for the error under the video. It will be possible to fix it immediately and ensure the ad is ok before launching the campaign.
---
Launch and track results.

Ensure all the settings are correct and your account balance is positive. You can transfer the minimum deposit of $50 through PayPal, Credit Card, Wire Transfer, Paxum, Bitcoin, Tether (USDT), Webmoney, Union Pay, ePayService and Capitalist.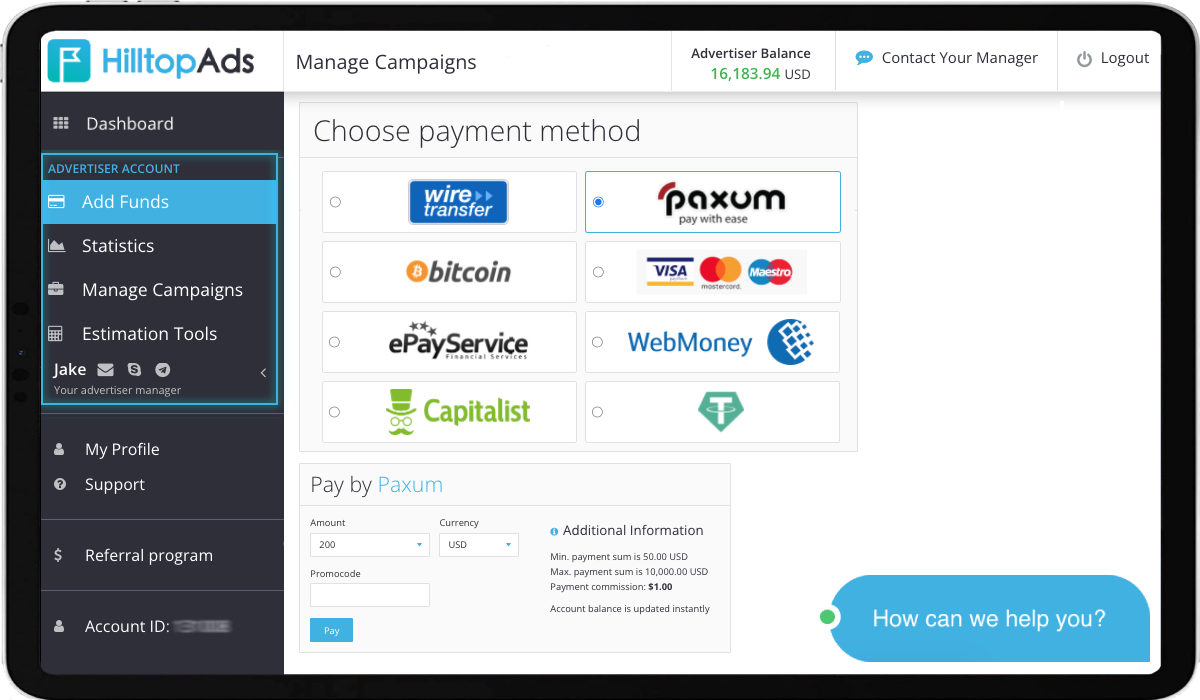 Then track your results, optimize traffic sources, keep your balance positive and scale up to new countries, formats and other offers.
Pro Tip: Keep testing until reaching 20k-30k of impressions at least before scaling up. Your personal manager is always here to help you to optimize your campaigns and make results better.
Postback .

For your convenience, HilltopAds personal account has a new section that contains partner trackers with built-in integration, and a conversion transfer tester.
It is at your service to make it much faster and easier to set up conversions transfer.
Go to the Trackers section. In the Setup tracking tab choose the preferred tracker, click it  and copy the postback link. Then you just need to paste the link into the required field in the personal account of your tracker, and it's done!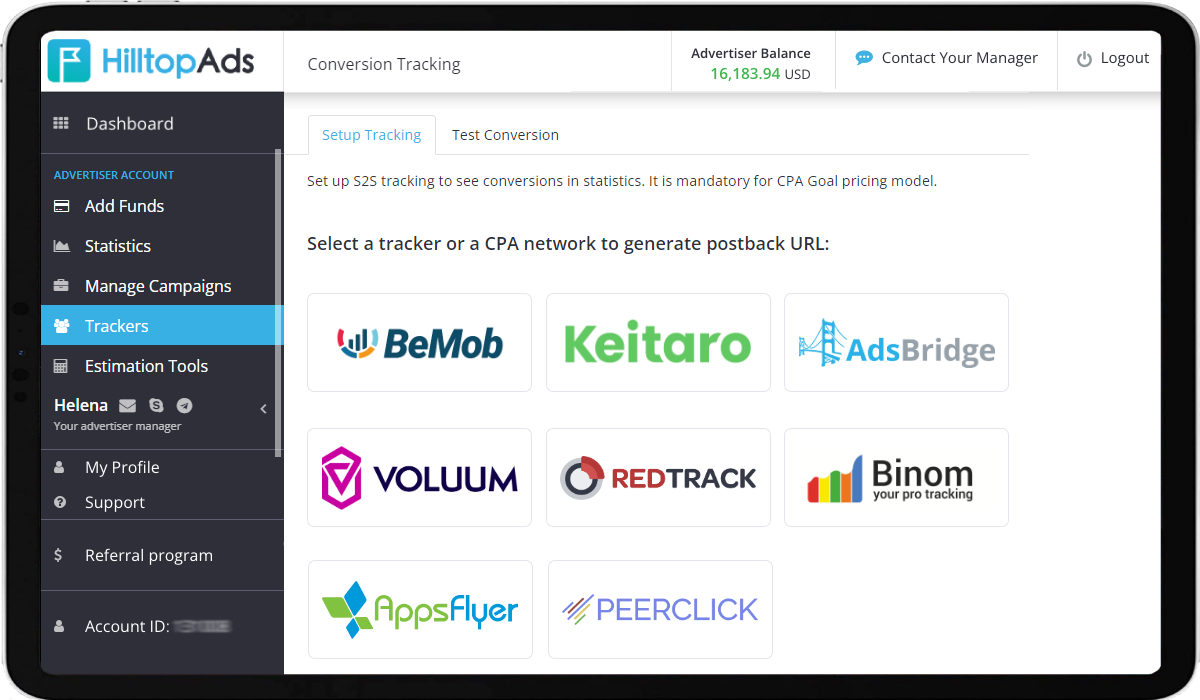 To make sure everything is going ok, you can go to the Test Conversion tab and check the results.
You can find out more about Postback conversion settings in our guide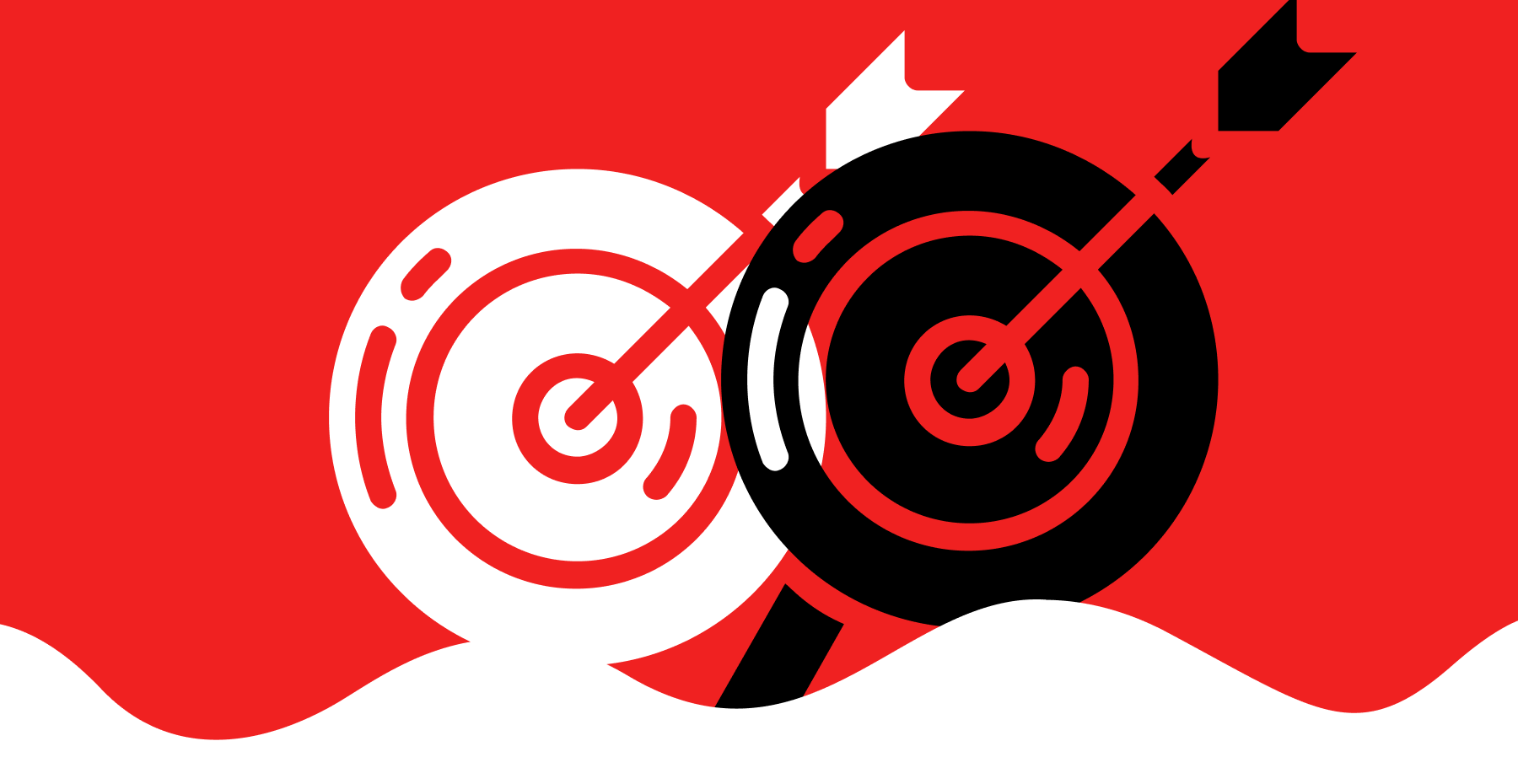 ---
P.S. Here are some points to keep in mind.

Pops and video pre-rolls are our top-performing formats. Give it a try!
Our strongest GEOs are US, BR, DE, IN, ID, EG, FR, GB, CN, RU, PL. Pick up 3-5 GEOs you want to start with, and test offers with 2-3 landers.
Using black and white lists is an essential factor in the continuity of optimization since it determines the validity of spending on specific indicators and helps direct them only to the necessary boundaries.
If the setting is correct, then a few days will be enough for the test. Just wait up to 72 hours before starting analyzing your campaign results.
We recommend making separate campaigns for different targeting options and not mixing them all to achieve the maximum results. Targeting specific countries that will bring better results than targeting the whole world. The optimal decision while setting the targeting is 1 Campaign for 1 GEO.
Adjust your bids to get as much traffic as you can. Look at the traffic in the Estimation Tools and how much you got from it in Impressions. You can contact your personal manager to find the best rate for any of your ad campaigns.
---
💡
Stay tuned! Join HilltopAds on Telegram!