June 2023: i-Con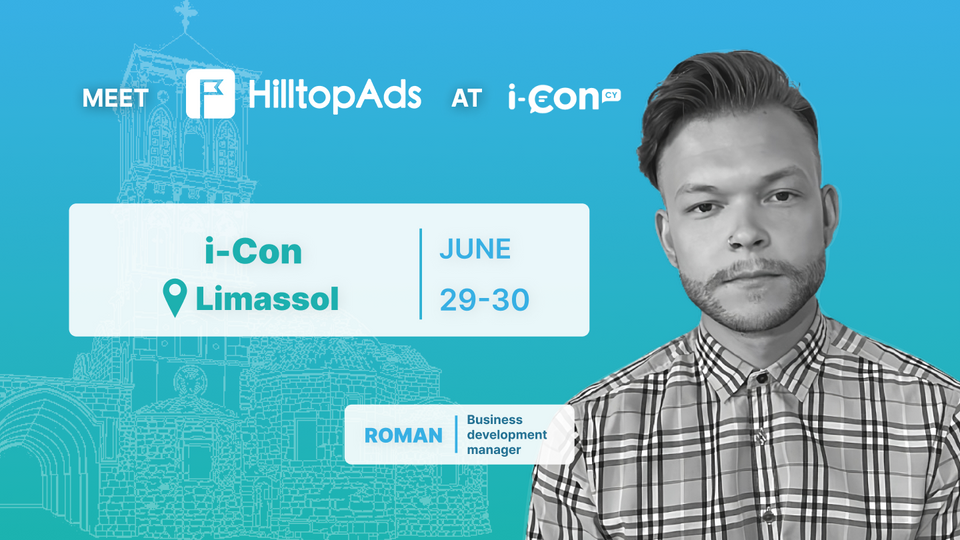 Limassol, 29 - 30 June 2023
HilltopAds is going to the i-Con Conference, 29 - 30 June 2023, Limassol, what about you?
What is i-Con?
i-Con was born from the dream of creating the ultimate conference experience, by affiliates for affiliates. As an active part of this industry, we wanted to combine our knowledge and experience with the stunning island of Cyprus, to bring us all the event we want and need!
Meet thousands of Advertisers, Publishers, affiliates and more, over 2 networking-filled days. Attend speeches and panels by the industry's key people and brightest minds, as they cover the latest trends and topics. Experience out of this world special events and parties! And the best part? Do all of this in the sun, sea and sand of Europe's biggest casino resort, on the island paradise of Cyprus!
We are looking forward to meeting you!
At the i-Con Conference you will be able to discuss cooperation with the Business development manager of HilltopAds in person!
Roman
Business development manager