Facebook Monetization: methods and conditions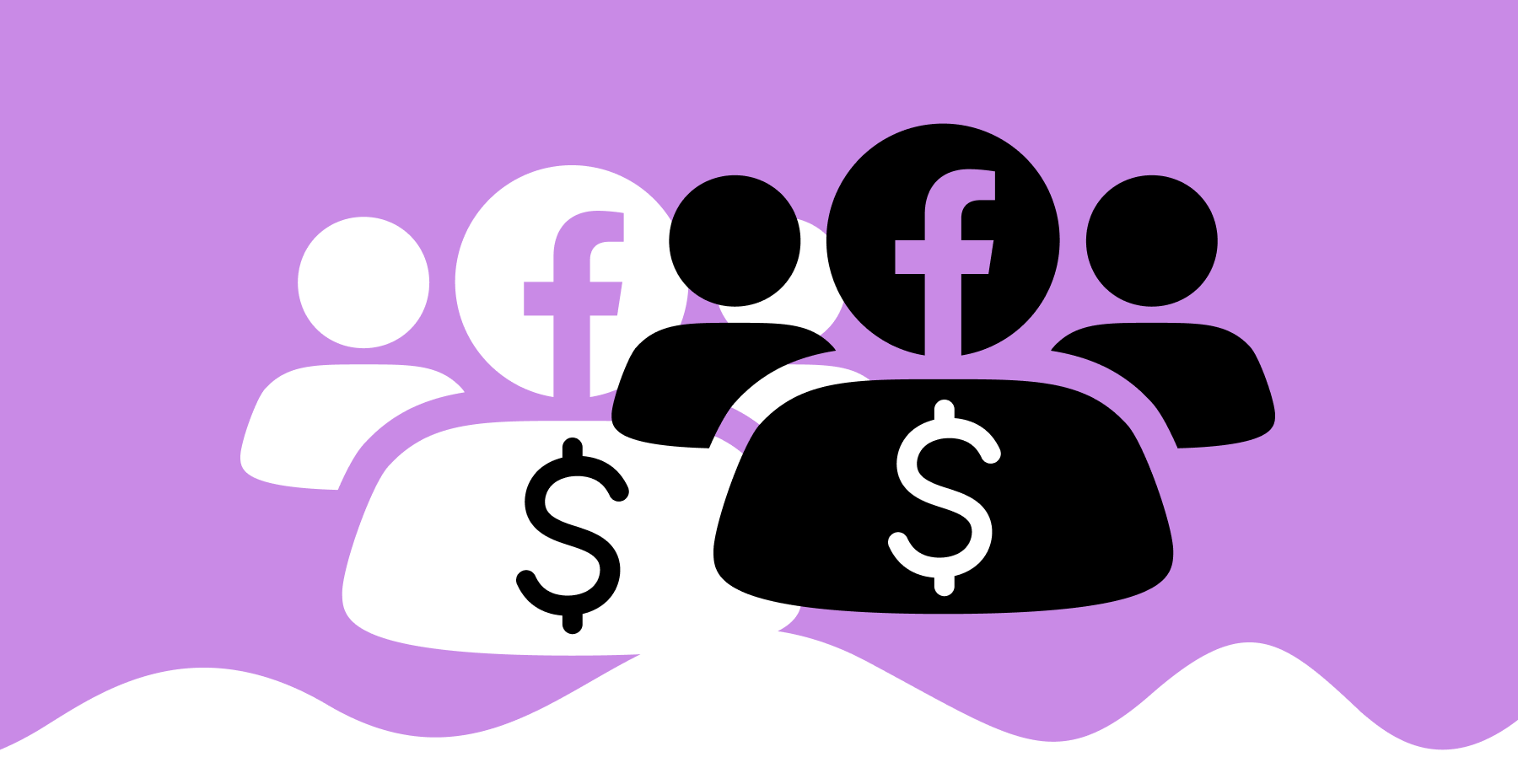 When creating a blog on Facebook, the question arises about earning money on content. These can be articles, videos or broadcasts, each of which can be used to achieve a goal. In general, Meta regularly introduces new tools for both well-known brands and individual authors.
Ways of Facebook earnings

Depending on the type of content, you are able to choose different ways that will allow you to earn money on your blog. For easy management of publications, use Creator Studio, a single Meta panel. We'll talk more about this later, and now let's look at the main types of Facebook monetization.
In-Stream Ads
Short 5-15 second commercials that are visible to viewers of your content. Here advertisers are also able to choose the target audience, and most importantly, this method is available both on mobile devices and on computers. The video appears after at least 60 seconds of viewing, so viewers actively view it and don't turn off the content. They cannot be skipped, which increases audience engagement.
Keep in mind that advertisers can also choose flags that will restrict the display of their product in certain types of content. These include "Debatable Social Issues," "Mature" or "Tragedy and Conflict" – if you want to set up exactly this type of monetization, consider this point.
Here's what you need to make money on Facebook via In-Stream Ads:
Minimum 10,000 followers
600,000 total minutes viewed in the last 60 days
At least 60,000 minutes of the total minutes must include minutes viewed from live videos
Advertising can be placed both in a ready-made video and on the broadcast. If in the first option, the activation occurs automatically, then when the video is live, the author needs to click on the "You can take an ad break now" button. It lasts no more than 20 seconds, so the audience will definitely not have time to get bored!
Fan Subscriptions
Create exclusive content for the most loyal followers! Thousands of authors are already using the subscription functionality to make money on things that are useful to their community – these can be closed-access videos, publications, questions and answers, access to the content catalog, behind-the-scenes content. Or a live video where you communicate only with fans and interact directly with them!
Some companies use this method as a subscription to special promo codes, discounts on goods or events.
Facebook takes part of the profit from these subscriptions, but even with 500 fans, the page will bring good income, especially if you advertise your content.
To access Fan Subscriptions, you need to:
10,000 followers
250 return viewers
50,000 post engagements
180,000 watch minutes
If the above requirements are met, the platform will open a new feature – paid events. In fact, this is a live video, the entrance to which can be sold in the same way as a regular ticket! Additionally, the authors receive "stars", another way of monetization.
Live with Stars
The audience has been extremely interested in live videos for the last few years, because they can see the emotions of the streamer and contact him. One of the ways of contact was the stars, – donations on the air, for which viewers also receive some exclusive pieces.
For example, a picture or a gratitude by the author of the content, an answer to a question or a special attitude in the chat. How to make money on Facebook with Stars? Just follow the conditions that are written in the last paragraph.
In the first six months of the function, users have sent more than a billion stars, which is about $ 10 million.
Brand Collabs Manager
A flexible tool in the form of a trading platform for advertising bloggers. Here you are able to find brands and negotiate with them about placing ads, and in the same way other companies can find your account.
Brand Collabs Manager includes several types of publications:
video;
live broadcast;
photo;
text;
link.
At the same time, it is indicated that the publication is advertising, and in order to submit an application, it is necessary that the blog be public and contain at least 1,000 subscribers. There is no automation here and the platform is rather considered a filter for searching for authors and brands.
Creating a personal brand
The idea originated in Instagram, but it also shows effectiveness on Facebook. The algorithm of actions is simple – you develop a blog and, when it becomes large enough, open a small online store in social media. Here, no one restricts the choice of assortment: it can be ordinary goods, the results of your hobby, or even useful things like guides and checklists.
To attract an audience to the blog, use the methods described above. You are able to set up targeted advertising, find other bloggers through Brand Collabors Manager or even talk about your business through a live video.
This is a more complex, but in the future quite profitable option, because it is much easier to create a brand from scratch in social media.
Using Creator Studio

In order to monetize Facebook quickly and conveniently, the authors use a special service for content management. Here you can not only publish, but also analyze strategies and generally influence the marketing of your blog.
Meta offers great functionality for the implementation of content:
Creating publications. It is now possible to post materials on several pages at once, which is especially convenient for cross-posting! You can also upload photos and videos directly from the service or go live at all.
Planning posts. In order not to track the timing of sending posts, just set them a certain time and Creator Studio will do all the work for you.
Collecting statistics. Track all publication data from all pages in one library and learn about the effectiveness of materials in a couple of clicks.
Earning on content. Use monetization tools to profit from views.
Communication with the audience. Track comments, moderate the community and respond to subscribers through convenient tools.
Also, Creator Studio has a mobile app, with which the use is greatly facilitated. Among other things, you can also sort publications by content type, see the target audience, and all this is absolutely free.
How much does Facebook pay?

There are no maximum indicators, because the authors are able to combine all methods and earn hundreds of thousands of dollars on their content. Along with the growth of the blog, the profit will also increase, to do this, create advertising campaigns and actively participate in the life of your community.
If you are wondering how to get paid on Facebook and which method is better to use, try each of them and find out what brings the best income. When you reach a certain level, don't forget to scale by hiring a team for effective marketing.
How to monetize Facebook group working with HilltopAds?

If you run a popular group on Facebook, you have an amazing opportunity to get paid for your audience. To start monetization you need to create a Direct/Smart link.
Please read our step-by-step guide to learn more!