How to quickly make engaging creatives with the help of AI services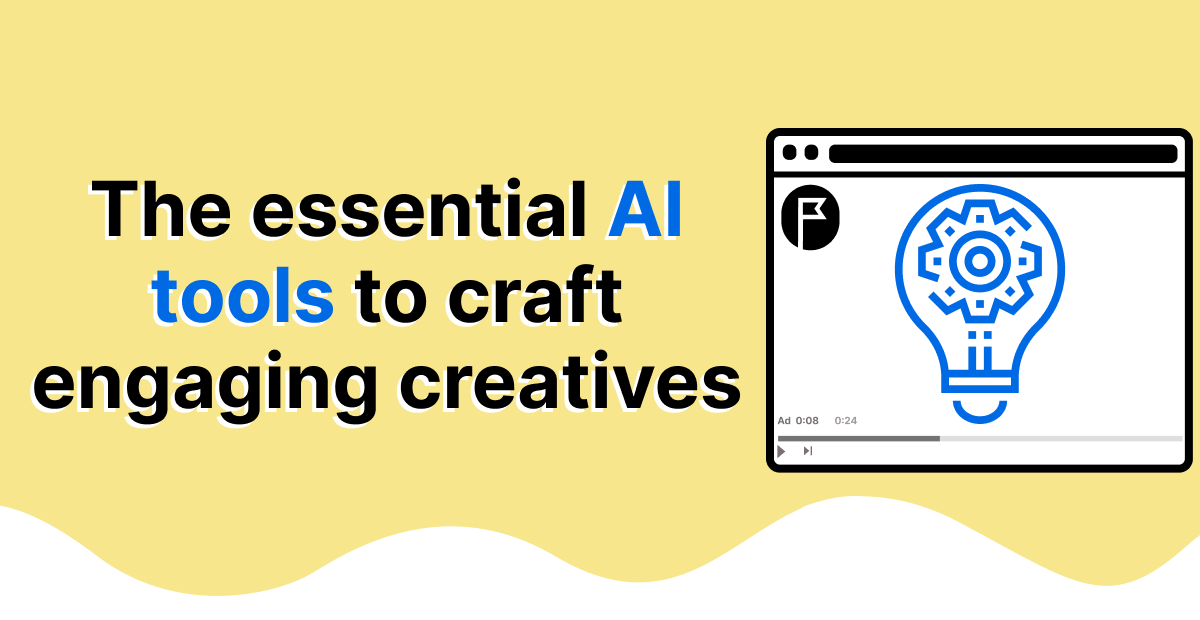 AI is not taking over, at least for now. However, you can already start utilizing a plethora of various AI platforms to make your creatives more engaging. Today we will dive into the myriad options you can use to generate eye-catchy videos. We will discuss the video and static image options and go over the best ones.
This information might be useful for both advertisers and publishers. Either you want to create an ad, an introductory video, or a blogpost, this article has got you covered.
Tools for static images
DALL-E 2
DALL-E 2 is the second version of the original DALL-E, which can be considered to be the very first text-to-image generation tool. Named after the eminent Salvador Dali, the first version of DALL-E was a master at generating surrealistic images with quirks of AI. It is developed by OpenAI, the company notorious for the creation of ChatGPT. Still, the DALL-E 2 lacks in image fidelity compared with the current highly-competitive AI landscape.
A huge benefit of DALL-E 2 was its pricing: until recently, the service was absolutely free of charge. However, the pricing model has recently changed, and you now need to purchase credits in order to use it. The lowest price for the usage is 15 USD.
Image examples with prompts:
Midjorney
Midjourney is currently the most popular generative AI for images. In order to use it you will need to install Discord, as the Midjourney is implemented as a Discord bot.
Just as in the case with DALL-E, Midjourney used to be free of charge. Now, due to the extreme demand and server overloads, you need to purchase the subscription to use the service. The basic plan will cost you 10 USD per month.
Granted, the 10 USD per month might sound a bit pricy, but Midjouney is arguably the best AI generation tool for images. The latest 5th version of the software is able to produce images that can easily be mistaken for real photos. Moreover, by tweaking with an image prompt, you can receive pretty much any result in any style.
Here is the Midjourney 5.1 tutorial.
Image examples with prompts:
DreamStudio
DreamStudio is the project built on the Stable Diffusion technology - the main tech behind most of the generative AI solutions. It might not be the service the provides the best graphic fidelity, but it does have 2 amazing benefits that make it worthwhile:

1. DreamStudio is highly customizable;
2. At the time of writing, DreamStudio can be used for free! (At least 80 first images)

DreamStudio also allows you to choose the necessary style from the styles library, and use negative prompts. A negative prompt is a way to use Stable Diffusion in a way that allows the user to specify what he doesn't want to see, without any extra input. It is a parameter that tells the Stable Diffusion model what not to include in the generated image.
Here is the detailed prompt tutorial for DreamStudio.
And here is another version of Stable Diffusion for your PC, that will be completely free for anyone who signs up until the middle of July 2023: https://makeayo.com/
Important tip: as in case with all generative AIs, it is important to remember that it is just a software. The phrase SISO, or "sh*t in, sh*t out" perfectly describes the way AIs work. Since they rely on your input, if you don't really like the outcome, the best thing you can do is change the prompt. By understanding how to formulate your prompts, you can drastically increase the quality of your generated images.

Remember that you can always use ChatGPT or special services to help you with generating prompts.
Tools for videos
Runway
Runway has recently released its second generation of their "text-to-video" generative model. While the results still look janky and sometimes creepy, with most of the people using it to create "x eating spaghetti" videos, it can still be an invaluable tool, if you use your imagination.
The "Uncanny Valley" effect of Runway generated videos can be used to your advantage. Their engagement and retention rates have proven that the audience enjoys them and their unpredictable nature. Since your imagination is the only limiting factor, you can go hog-wild with your creations.
If you don't really like the video aspect of Runway, it boasts a whole roster of multiple "AI" magic tools that can arguably be even more useful than the "text-to-video" feature. Runway can help you to expand images, erase unnecessary details from the videos, make low-fps videos in slow motion, and my personal favorite: help you to "remove the background" from any video, basically eliminating the need for a green screen.
D-ID
D-ID is a service that lets you create digital presenters and animate static images with the help of AI.
If you've happened to see any number of YouTube videos like "Harry Potter Balenciaga" or "Lord of the Rings by Wes Anderson", all of them were created using AI. This approach uses several services, such as ChatGPT, Midjourney, Voicelab or Elevenlabs and D-ID.
ChatGPT generates the necessary prompts for Midjouney, Midjourney generates the necessary images. You will need to Voicelab or Elevenlabs to generate the voiceover for your video. Once you have that, you can plug the voices and images into the D-ID service to animate your static images and make it look like they are pronouncing the input text.
HeyGen
Did you find the process above tedious or cumbersome? HeyGen is the platform for you!
HeyGen is currently the easiest option for creating full-fledged creatives. All you need to do is: Choose avatar -> Type script -> Generate a complete video
It has pretty much combined all of the utilities inside one straightforward service. HeyGen can help you create your custom avatar, record or generate the voice lines, and create a video with an AI narrator in a matter of literal minutes.  
HeyGen also has a vast array of horizontal and vertical video templates for every occasion: from the crypto breaking news, to a makeup store advertisement. You can also either choose from an existing avatar that correlates with your target audience, or create a brand new avatar that can look any way you want.
And the most important piece of information: HeyGen has a free trial, that should last you for at least 3 projects!
Conclusion
The main benefit of AI as of right now is its ability to optimize the workflow. Granted, you can achieve the same or better results by tackling the video creation yourself. But AI can significantly speed up the process and help you out in case you don't have the necessary editing skills.
Use AI to enhance your creatives and let your imagination fly high!